Ever since the 1960s, the Candidates chess matches and subsequently the chess tournaments, have been recognized as definitive and contentious battles. The ultimate prize: becoming the challenger for the World Chess Championship Match. The next Candidates Tournament is scheduled for March 2018, in Berlin and will be contested by eight players, the very best in the world as of 2017, with the

exception of the current world champion.
Six of the participants have been identified so far:
Levon Aronian, Armenia, winner of the 2017 World Cup
Fabiano Caruana, USA, by way of superior FIDE rating
Wesley So, USA, by way of superior FIDE rating
Ding Liren, China, runner-up of the 2017 World Cup
Sergey Karjakin, Russia, by way of being the last challenger for the World Championship Match
Vladimir Kramnik, Russia, organizer wild card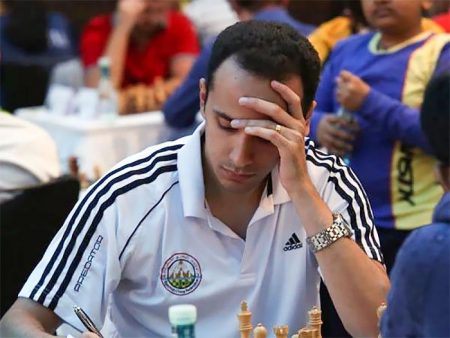 World Chess, the organizer of the 2018 FIDE World Chess Candidates Tournament, nominated grandmaster Vladimir Kramnik as its wild card choice. Kramnik defeated Garry Kasparov for the world championship title in London, 2000. He lost the title thereafter to India's Viswanathan Anand. Kramnik is numbered among the top ten chess players of the world.
The final two qualifiers for the 2018 Candidates Tournament will come from the competitive Grand Prix series. The Grand Prix consists of four chess tournaments and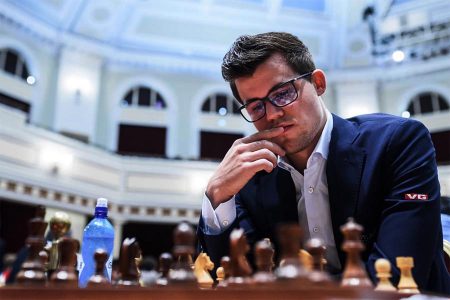 each participant is required to contest three of them. Points are accumulated and added at the end of each of the three tournaments. The  leading contenders for the 2018 Candidates are: Shakhriyar Mamedyarov, Alexander Grishchuk, Teimour Radjabov and Maxime Vachier-Lagrave. The latter two are competing in this month's Grand Prix tournament and are attempting to overtake Mamedyarov and Grishchuk who are the leaders in the overall points tally. The qualifiers will be named later this month at the conclusion of the Grand Prix tournament.
World chess champion Magnus Carlsen expressed his domination in numbers over fellow grandmasters according to the November 2017 FIDE rating list. He jumped to a 36-point lead following the tempestuous Isle of Man chess tournament which he won handsomely. The top ten chess players worldwide are:
Magnus Carlsen, 2837, Norway
Levon Aronian, 2801, Armenia
Fabiano Caruana, 2799, USA
Shakhriyar Mamedyarov, 2799, Azerbaijan
Maxime Vachier-Lagrave, 2796, France
Wesley So, 2788, USA
Vladimir Kramnik, 2787, Russia
Viswanathan Anand, 2782, India
Alexander Grishchuk, 2782, Russia
Hikaru Nakamura, 2780, USA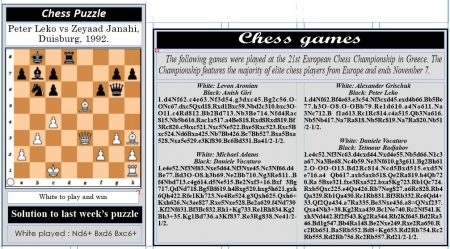 Around the Web