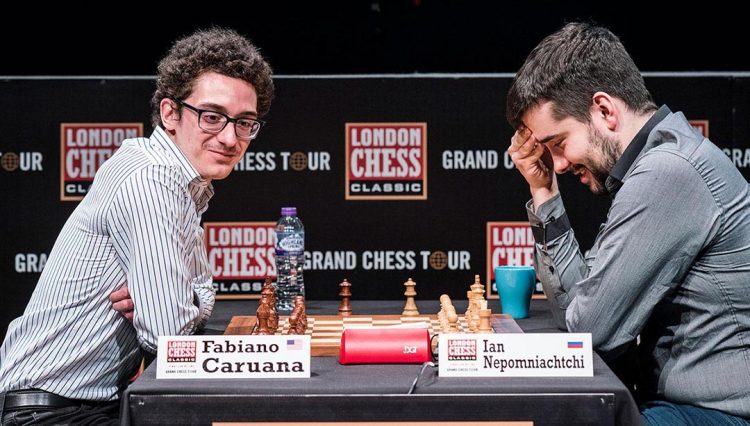 Garry Kasparov, a previous world chess champion, has documented his insights into his 1997 match with the IBM computer Deep Blue. This match registered Kasparov's quickest defeat in chess tournament. The game has been considered by generations of scientific pioneers to be a key to unlocking the secrets of human and machine cognition.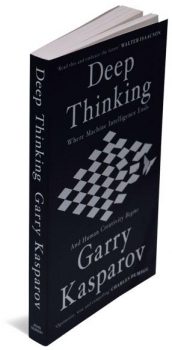 American Grandmaster Fabiano Caruana emerged winner of the London Chess Classic by registering a playoff blitz victory against Ian Nepomniachtchi. The two had tied for first place and a blitz playoff was required to ascertain a winner. World Champion Magnus Carlsen did not win the London Classic, but he took the overall 2017 Grand Chess Tour. He emerged with the highest number of points during the series.
In local news, former national junior champion and Candidate Master Anthony Drayton won the Inaugural Caribbean Chess Cup recently in Barbados. Drayton dropped his first game to Trinidadian Frank Sears but rebounded to win the tournament. Congratulations.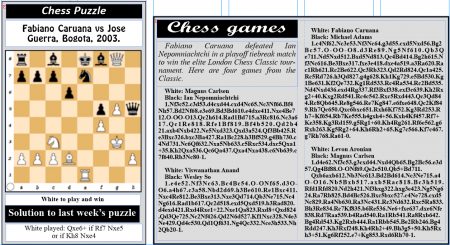 Comments

There is some sort of expectation that the top finishers of the National Chess Championship would be guaranteed a place on the Guyana team for the spectacular biennial 2018 Chess Olympiad in September.

The policy implemented by the Guyana Chess Federation (GCF) of hosting a preliminary qualifying tournament to determine the participants for the 2018 National Chess Championship is admirable.

Countries and governments vary vastly in size and 'weight'… That does not mean that the biggest, meanest countries always get their way: their huge resources may not be easy to apply on the scale that counts.

One of the things that first attracted me to chess is that it brings you into contact with intelligent, civilized people – men of the stature of Garry Kasparov, the former world champion, who was my part-time coach.

India's chess superstar Viswanathan Anand, Holland's Anish Giri, Azerbaijan's Shakhriyar Mamedyarov and the US's Wesley So are co-leaders in the exclusive Masters category of the Tata Steel Chess Tournament ongoing in Wijk aan Zee, Netherlands, after five rounds of the 13-game competition.