About two weeks ago I read about an incident that took place in Canal Number One Polder, West Bank Demerara which resulted in Dameion Gordon and Vernon Beckles enduring a merciless beating and verbal abuse (inclusive of racial slurs being thrown at them).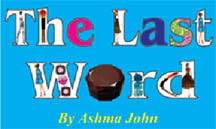 The vicious act was committed by local residents who were from a mainly Indo community and under the impression that the two were responsible for some missing car mirrors from a vehicle that was parked in the vicinity. My initial reaction was blank; I suppose that was so because violence across the country has been normalized and we have somehow been conditioned to accept it as a way of life. Then, the context of this particular situation wasn't alarming either as racial undertones find themselves in every corner of our society, so as sad as it sounds, my reaction was blank.
We often hear racial slurs being used almost casually, sometimes by our friends, relatives, workmates and acquaintances. This sort of thing is usually not alarming, as Guyanese have been laying the groundwork for such an offensive feud for decades. We are an angry society.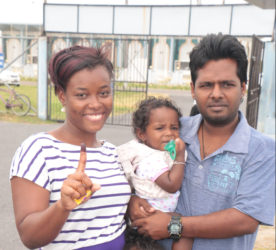 Now that the initial outrage over the Canal story has died down, so has the political correctness of denouncing the cruel acts on social media. Some people have already gone back to upholding their unconscious, racially-inspired superiority complex. Being a Dougla girl, born to Indian and African Guyanese parents, I grew up consciously knowing when my image was working for and against me. I knew what to wear if I wanted to be accepted by certain groups and I was well aware of the systemic class profiling between the two major racial groups. Of course I wasn't happy with it. It shredded my self-esteem and made me feel extreme hopelessness. In the end I gave in to its damaging pattern in my own little ways.
While difficult to admit, my parents fell victim to racial politics, like many of us. I got a front row seat to observe a union that played out the deep resentment that lingers inside some of us. I remember one election period when a fight broke out between the two because of their varying political ideologies. The bickering was so damaging, that I never knew where exactly to place myself in society.
Many of us have been raised in households where systematic oppression was upheld. I know of many Indian parents who would not allow their children to date anyone who isn't Indian; I know too of many Black parents who feel offended when their children chose to date someone who isn't Black. It is deemed an offensive act. This teaches young and impressionable minds that there is something out there to fear and also enforces privilege among certain groups.
Uncovering the truths for many of us is painful because it is shameful in every sense, but without the truth I don't see how any of us can move on from this mess.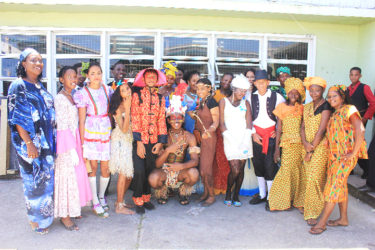 As regards the Canal incident, while the missing mirrors was an issue, how it was handled is where the real problem lies. We should question, would this have happened to two Portuguese guys? Would it have happened to two Indians guys if the events were reversed and how? Would we be more or less biased in our reactions?
Our answers too should also be brutally honest.
As we go about our normal lives, we should be mindful of the biases we were taught and question everything.
Conquering and healing Guyana's racial scars will take a lot of work and dedication but we should be aware of the biases that help facilitate us to think in a certain way and value some over others. It is my opinion that how we view each other needs to change; no group of people should be seen as bad or good because of their race. And the media have a role to play in bringing about that change by not mirroring racial superiority, from any angle.
www.online-runway.com
 https://twitter.com/theonlinerunway
Around the Web