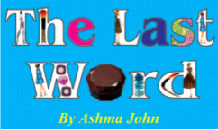 There was excitement at seeing Marine Le Pen defeated by the ever-so-hot Emmanuel Macron, who also happens to be 39 (I know), in France's recently held elections.
But that was not the only exciting thing to happen in France lately.
Recently, the French Parliament passed a bill, which now makes it mandatory for models working within the European Union to be in possession of a medical certificate which must be valid for up two years. The law takes into the consideration the model's BMI (Body Mass Index) in addition to the model's general health against her/his age and height.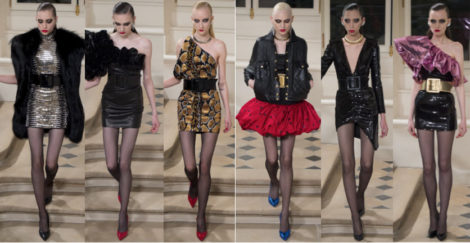 It is key to note that while the law has been motivated by the rising number of anorexia cases in France, a person's BMI is not a direct indication that someone may be anorexic, as we do come in all different shapes and sizes.
However, the law will not only affect models. As of October 1, digitally altered photos will also have to be marked photographie retouchée (English: retouched photograph). Employers: brands and modelling agencies caught breaking the law could also find themselves facing hefty fines of up to €75,000 and six months' jail time.
All of this heralds a new era in fashion since Paris happens to be the unnamed fashion capital of the world, ahead of Milan, New York and London.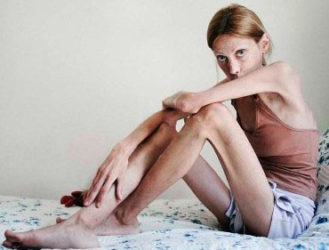 Perhaps France may find itself laying the foundation for new beauty standards as it has done with fashion in the past. According to France's Minister of Social Affairs and Health Marisol Touraine, it is not only about the models within the industry but also:
"Exposing young people to normative and unrealistic images of bodies leads to a sense of self-depreciation and poor self-esteem that can impact health-related behaviour."
While I applaud France for such a law, taking into consideration how young impressionable minds can easily be tainted by online images when it comes to beauty standards, I did observe the argument of some saying this is just as avenue for allowing authority over a woman's body and health. With models already having to alter their looks to fit with what stylists and designers are looking for, a doctor's approval is just another barrier so to speak along the road to fame and success that may or may not be reached.
I rolled my eyes and wondered if everything must be made out to think it's an attack on women's image. While it is key to note the BMI doesn't indicate if someone is or isn't anorexic, we must remember that this is an industry like some others that has to consider its employees' health to ensure they can mentally and physically withstand the rigours of the job.
I remember two years ago my husband was going offshore to install windmills. He had to do a full medical in addition to an OGUK Medical Assessment. Had he not done it and passed it completely, he wouldn't have been able to go.
Fashion is like any other industry and governments have the right to put regulations in place in order to safeguard its people and its stakeholders. Not to mention also avoiding hefty medicals bills or litigation should something severe happen.
The promotion of unhealthy beauty standards is something that has long aligned itself with fashion. So much so it helped cause the death of model and actress Isabelle Caro, who weighed just about 55 pounds during her career.
Though this law will not necessarily change the industry's effect on people on how they view themselves, it is a worthwhile starting point, especially coming from France.
Comments

Whenever I am buying shoes, I try to remember the wise words from the Guyanese proverb: 'When yah like play cheap yah does pay dare,' that my Godmother always preached to me.

For as long as I can remember, I have suffered terribly from acne.

Just as prom pictures were about to dominate my Facebook timeline for the next two weeks or so, they were quickly dwarfed by the stories and photos of the recently averted Republic Bank robbery and the Camp Street jailhouse fire respectively.

A woman's connection with her undergarments is a unique one, and this is especially so in the case of many Guyanese women.

Earlier this week, I woke up to images of a glowing pregnant barely covered Serena Williams gracing the cover of Vanity Fair on my Instagram feed.