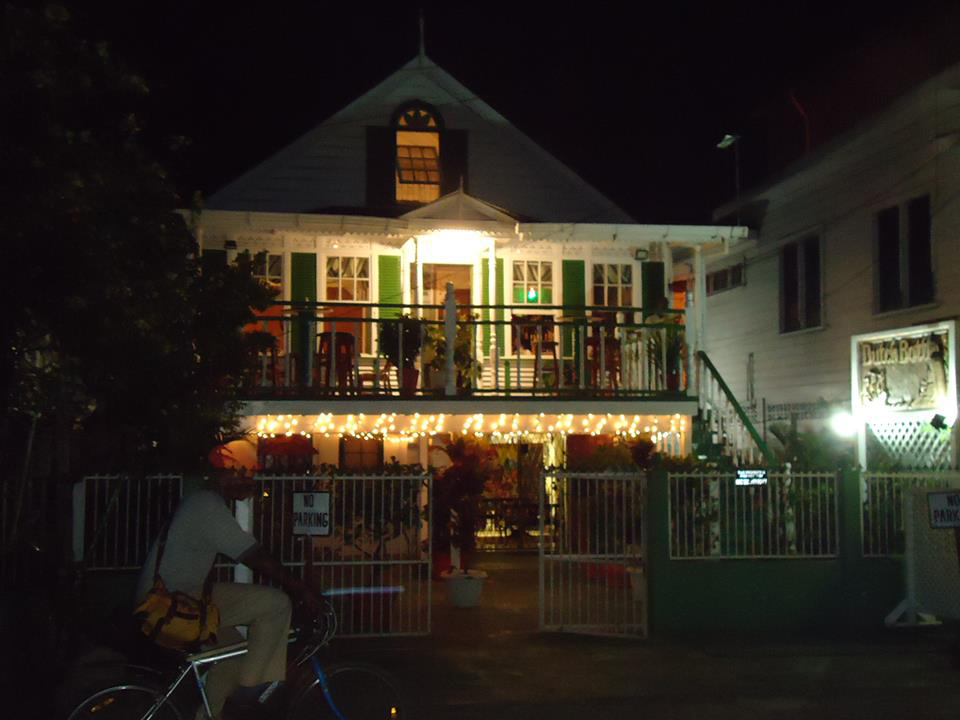 Arts, entertainment and food lovers can now be afforded the opportunity to have it all under one roof every Thursday night as entertainment and lifestyle e-magazine Maglyfe and Chez John Bistro introduce Thursday Night Live (TNL) at the Dutch Bottle Café on North Road.
A press release revealed that Thursday Night Live features an open mic/open stage for local artists to share their art in spoken-word, music, prose, fashion and drama in a safe space where everyone can express themselves and enjoy the ambiance of a creative environment while dining and socialising.
The producers say it's far more than dinner and a live show but rather an initiative to promote local artistry intended to nurture an underground creative space that is authentically, culturally and artistically Guyanese.
It was pointed out that a similar concept existed with the monthly Upscale Poetry and Comedy Nights, but since the closure of that restaurant in 2015 there has been a void which left local artists without a regular space to share their art and be inspired and motivated to pursue their talents.
"TNL seeks to remedy this by creating that space where artists can express themselves, be encouraged to nurture their talents and network – meeting potential clients and increasing their fan base; artists are encouraged to share business cards and flyers and promote upcoming shows and undertakings," the release said.
Those behind the initiative stated that they are not only committed to providing this space but are pushing for an actual business model for the creative industry, and this involves taking artistry as serious as the business it is.
The release said there will be a different celebrity host every week to keep the show going and at least four acts will perform for the night and so patrons can expect "raw poems, jazzy instrumentals, fashion shows, soul music and electrifying bands." But the stage is not limited to just music, poems and fashion but also to new arts. Anyone is invited to share the stage and mic and it is open to audience and all artists.
A cash incentive will be given to the best act of the night, selected by the audiences' applause.
As for the menu, the release said that dining options comprise locally grown and sourced products and ingredients. Designed by Culinary Director Eon John, the menus will change seasonally to complement the varying fruit seasons so there would never be the same items for too long and they all promise to be exciting, new and truly Guyanese in taste.
When TNL premieres on Thursday, November 2, the three-month menu will feature Vegetable Chili with Cassava bread, Pork Ribs, BBQ Chicken, Potato wedges, Cole Slaw and the specialty of the season being Coconut Pesto Aioli with toasted Cassava Bread with a signature Watermelon cocktail.
The Dutch Bottle Café, home of TNL, is a building of Demerara colonial architecture which provides its own heritage, adding value to the dining and mingling experience, the release noted.
Visit Guyana, a tourism marketing network has already begun promoting this event as a to-do while in Georgetown and so TNL may very well be that place for tourists and the diaspora to go for local cuisines, art and live entertainment when visiting.
Thursday Night Live opens at on Thursday, November 2 from 7 pm at the Dutch Bottle Café. Producers say reservations should be made via email: reservations.tnlguyana@gmail.com since there is limited seating capacity.
There will be an applicable cover charge of $500 at the door, but reservations differ.
Around the Web