Hi Everyone, What's Cooking is a series in which I answer questions and share advice about food and cooking that you may have but are too shy to ask.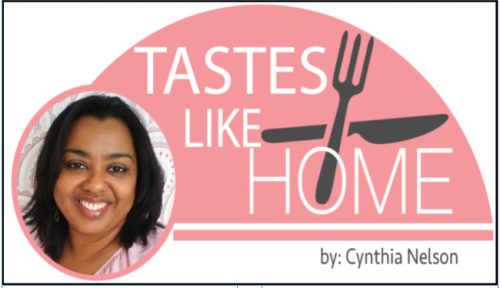 Hot from the pan, the spices are tipped on to the large grinding stone (sill). Light wisps of smoke curl into the air. The long, heavy, oblong-shaped grinding stone (lorha) is picked up and pressed against the spices, crushing them. Crisp from the heat, the spices crack and crunch under the weight of the lorha as they simultaneously release their collective, captivating aroma. Back and forth the hands work the stone until the spices are ground to a fine powder. This is one of the many ways spices are prepared for cooking…..
To continue reading this article
Comments

Hi Everyone, Several years ago while standing in the cashier line at one of the supermarkets here in Barbados, a man (tourist) standing immediately behind me pointed to the small tray I had just put on the cash belt and asked what it was.

Hi Everyone, Have you had your fill of mangoes yet? Me? Almost. Next week I am going in to preservation mode – pureeing the pulp and freezing in half cup portions for use later in the year.

Hi Everyone, This is the third and final part of our heat series on hot peppers.

Hi Everyone, This week, we continue our heat series featuring hot peppers currently in season.

Hi Everyone, This week begins a 3-part series on hot peppers that are currently enjoying a bountiful season.