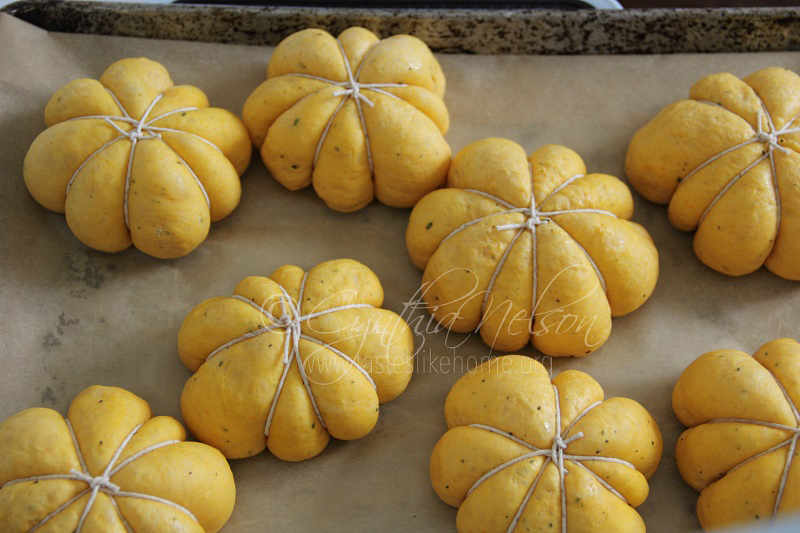 Hi Everyone,
Grace your holiday table with these stunning rolls and watch them quickly disappear. It is bound to be one of the things you remember about the holidays.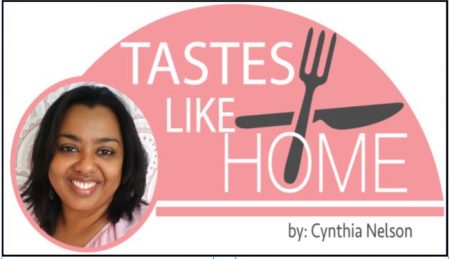 Just one month from now it will be Christmas, and while we may think it is a long time away, it isn't. It is time to conceptualize and put the game plan into action. Each year we are looking to do things differently – mixing the old with the new, and tradition with modernity as we celebrate by feeding family and friends. It is one of the fun and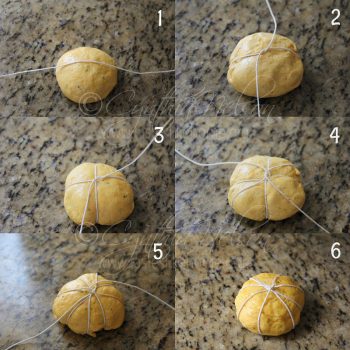 exciting parts of the holidays; don't be fooled though, as many of you know, it is also very stressful. Good stress though, right? Sometimes the changes or additions do not have to be major things, ham, turkey, Pepperpot, Garlic pork are the must-have standard fares, it's the many side dishes that we can play with. While we may not be able to mess with some people's traditional homemade plait or anise seed breads, dinner rolls are different. You can have your bread and eat rolls too! Especially these rolls. Bring them warm to the table for breakfast; serve them up for brunch, lunch, dinner, or to make a sandwich for a snack anytime time of the day. Regardless of when you have these rolls, you're going to enjoy them.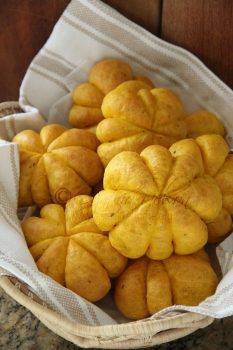 These Pumpkin-Rosemary rolls are made with sweet pumpkin that has been roasted to intensify the flavour and fresh rosemary that brings savouriness to the rolls. The combination and texture is so yummy, you might think that there is a bit of cheese in the bread itself. Actually, the rolls make for tasty garlic bread with or without a sprinkling of cheese. The rolls are attractive to look at, as they are to eat, so get yourself some pumpkin, flour, rosemary, kitchen string, and a pair of scissors and let's get baking.
Pumpkin-Rosemary Rolls
Yield: 12
INGREDIENTS
For rolls:
4 cups all-purpose flour, plus extra for work surface
1 tablespoon instant yeast
1 teaspoon fine table salt
1 teaspoon sugar
Pinch of ground cinnamon (optional)
1 tablespoon finely minced fresh rose mary
2 tablespoons vegetable oil, plus extra for bowl
1 ½ cups pumpkin puree (see recipe below)
2 – 3 tablespoons of water (see notes)
2 – 3 tablespoons melted butter (optional)
For pumpkin puree:
2 pounds pumpkin
Vegetable oil
¼ teaspoon fine table salt
DIRECTIONS
For pumpkin puree:
Preheat oven to 400 degrees F.
Line a baking sheet with parchment paper and set aside.
Peel pumpkin, remove seeds and cut into 2-inch chunks.
Add the pumpkin to the lined baking sheet, drizzle a little oil, sprinkle salt and toss well to coat the pumpkin. Transfer to oven and cook for 15 minutes.
Remove pumpkin from pan, add to a bowl and puree with an immersion blender or add to a food processor or jug blender and puree until smooth.
Tip into a bowl and let cool to room temperature

For rolls:
Add flour, yeast, salt, sugar, cinnamon if using, to a large bowl and mix well.
Add the rosemary and mix well to distribute in the flour.
Make a well in the centre of the flour, add the oil and puree and gradually start to mix with the flour to form a dough, add the water if needed to bring the dough together. Turn dough on to a floured work surface and knead for 4 minutes. Rub dough with oil and transfer to an oiled bowl, cover and put some place warm to proof for 1 hour and 15 minutes or until more than doubled in size.
Meanwhile, line 2 (13 x 18) baking sheets with parchment paper and cut 12 pieces of kitchen string into meter length (39 – 40 inches) and set aside.
Punch down risen dough and knead for 2 – 3 minutes then divide into 12 equal pieces, forming each piece into a ball.
Working with 1 dough ball at a time, drape a piece of string evenly over the ball, holding the string in place that is touching the dough, flip the dough over and cross the string in the opposite direction to make a cross (see photo collage for reference). Repeat this action 2 more times – crossing over each quarter section, this will create 8 sections. Tie the string loosely in a knot and cut off the excess strands (see photo collage for reference). Transfer rolls to lined baking sheet and repeat until all the balls have been wrapped and tied. Put 6 rolls on each pan with 4 inches between them.
Cover and let rise in a warm place for 45 minutes. 20 minutes before the time is up, preheat the oven to 400 degrees F.
Transfer the rolls to the oven and bake for 15 minutes or until the bottom sounds hollow when tapped. Remove rolls from oven and immediately brush with melted butter, if using, then place on wire racks to cool to room temperature.
Remove string when rolls have cooled or just warm.
NOTES
If you have excess pumpkin puree, reserve it add to your regular bread recipe or make fritters.
You may not need to add the 2 – 3 tablespoons of water because some pumpkins yield more moisture than others but have it on standby.
Fresh Guyanese thyme can work if you don't have fresh rosemary.
When you are wrapping the string around the dough, do not make it tight; leave it a little loose, as the dough will rise creating the pumpkin shape.
Depending on your oven, you may need to switch pans halfway through the cooking process.
If you want your rolls to have a brown-baked colour, brush with oil just before putting in to the oven. Or, you can brush with an egg wash for a glossy finish just before adding to the oven. You can eliminate the brushing with melted butter if you plan to brush the dough with oil or an egg wash before baking.
To get a similar sort of shape without tying with string, use a sharp scissors and snip the dough all around evenly to create 8 sections leaving the center intact. Of course you can choose to shape the dough any way you like, or simply leave them like balls.
These rolls are bun size but you can make them even smaller if you like, or larger.
Enjoy!
Cynthia
Around the Web