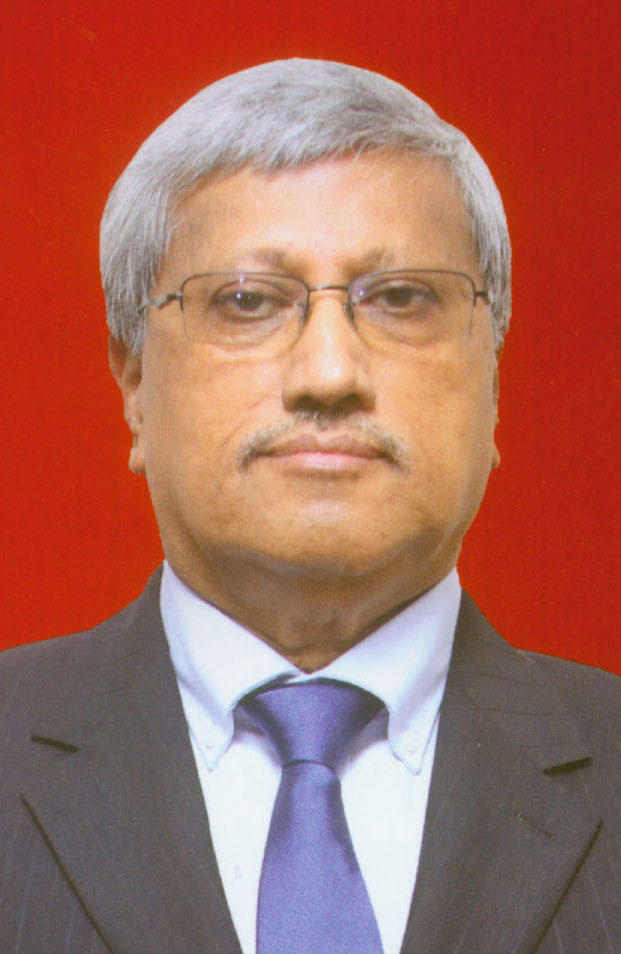 Komal Samaroo
Chairman, Demerara Distillers Ltd.
Feature Address at launch of the
GCCI's Magazine… 'Guyana on the Move'
I want to compliment the organization for the positive and upbeat choice of theme of their Magazine "Guyana on the Move."  I believe that too much negative energy has been imbued in our national discourse at a time when the future outlook has never been better. It is time for the Private Sector to add to its SWOT analysis, a SOAR analysis (Strengths, Opportunities, Aspirations and Results) as a strategic planning tool.
I read some recent remarks by the President of the Chamber advocating the need for increased exports of manufactured products. This call resonated very much with my own views. I believe that the future prosperity of the population must come from a sustainable expansion of the country's export earnings – our growth must be export led!
In preparation of this address I visited the 2017 Annual Report of the Bank of Guyana to look at the present sources of Export Earnings and this is what I learnt –
(1)          Total Export earnings in 2017 were US$1,435.9 million (2016 – US$1,434.4) –
               just about US$2,000 per capita.
(2)          Gold exports account for US$817.5 million or 57% of total export receipts.
(3)          Rice was second at US$201 million or 14%, and Bauxite third at US$102
              million or 7%. (The top  3 exports are responsible for 78% of export earnings)
(4)          Sugar, which was US$78.4 million in 2015 declined to  US$48.5 million in
              2017 – a decline of 38%.
(5)          Rum and other Spirits, which was US$30.3 million in 2015, increased to
               US$43.1 in 2017 – and increase of 42%.
(6)          In 2015 Sugar earned 158% more than rum and other spirits, in 2017 sugar
              only earned 12.5%  more!
I will venture to say that had DDL not embarked on a new strategy more than 25 years ago, it would have today been in an even worse position than the sugar industry, as its shareholders would not have had the resources that the shareholder of the sugar industry had to plug its deficit!
 Looking across the Caribbean, one observes that several of the major rum companies were sold to European Companies because of declining profitability and marketing challenges. DDL, the sole distiller of rum in Guyana had its best year ever in 2017, when its pre-tax profit grew by 22% over the previous.
Most of Guyana's export earnings come from commodities, the prices of which are fixed by international markets and subject to fluctuation over time depending on demand and supply. It will be no different in the newly emerging Oil and Gas sector. In my view this is a very vulnerable position to be in, and the nation's prosperity could swing like a pendulum, as we have seen in some countries in the region that depend primarily on commodities. A national strategy needs to be designed and implemented to avoid what I will call the 'commodity trap'.
In his 2012 book 'MAKERS – THE NEW INDUSTRIAL REVOLUTION'- US inventor Chris Anderson wrote "Any country, if it wants to stay strong, must have a manufacturing base. Even today, about a quarter of the US economy consists of the manufacturing of physical goods. When you include their distribution and sale in the retail outlets, you're talking about closer to three-quarters of the economy."
In today's world the advance in digital, and AI technology is transforming all aspects of business, be it manufacturing, marketing or distribution. Indeed it is transforming the way of life. Our education system needs to be revamped to produce people fully equipped with the skill-sets required to manage a business in the technology age.
Guyana with its population of less than a million people does not provide a large enough market for the development of a strong and vibrant manufacturing sector. We have to export to markets in the region, but more importantly to international markets. The international market place is very competitive, complex and constantly evolving, requiring indepth knowledge and updated information if one is to be successful, particularly as you move higher up the value chin with branded products. Very often we need to re-educate ourselves, I try to do it all the time. In 2001, I came across a book named "Positioning – how to be seen and heard in an overcrowded marketplace – The battle for your mind" by  Al Reis and Jack Trout which has now become standard recommended reading for people in our marketing department.
At the Production level, compliance with international standards and best practices are critical prerequisites for manufacturers to get into the global supply chain of major companies. Full traceability, and documentation of adherence to international standards of safety, quality, environment, business ethics and social practices are areas on regular audits from suppliers. Our production systems must meet international standards at all times and this requires a high level of technical competence and discipline of the management of manufacturing companies.
Information and Communication Technology has also had huge impact on the markets in the developed world. It brought down the cost of communication with consumers and customers and facilitated direct communication to a target demographic. This development has had a disrupting effect on major brands around the world as consumers became more empowered and better informed, allowing for greater choice as new brands are added everyday, each with its own unique selling proposition attracting consumers' attention.
The phenomenal rise in craft brands in the beer and spirits sectors is as a direct consequence of these developments. 
In addition today's market is also characterized by the growth in spending by millennial generation resulting in a premiumisation of markets. They are may be purchasing less, but purchasing higher quality. In this regard, they are looking for authenticity and brands with heritage.
In 2005, the Geographical Indications Act was passed and became effective in 2008. The legislation allows for the registration of the name of Geographic area where a given quality, reputation or other characteristic of the product is essentially attributable to its geographical origin. Demerara Rum was the first product registered under the Act in 2017 and we have applied to the European Union for registration as well. 
These developments provide opportunities for the creation, development and protection of brands that can target specific groups of consumers. Private sector must always look at how the greatest value can be created through the use of our intellectual property, natural endowment and our creativity to the benefit of all stakeholders. Our marketing strategy must support the goal of optimization of value in whatever we produce.
 But underlying all of these trends that open up new market opportunities is the need to be internationally competitive in what we do. We cannot develop export industries unless we are internationally competitive as producers and as a nation. This is an important area for collaboration between the public and private sectors – how we work together to streamline the various necessary processes to consume less resources and time than other competing countries in getting our products to market. We must a competitive edge in everything that we do.
 We must focus on all aspects of the process from input costs to logistics to regulatory framework within which we operate. In this regard, DDL with the help of the West Indies Rum and Spirits Producers Association (WIRSPA) has undertaken a comparative study of the regulatory framework in which the rum industry operates in Guyana compared with those of the whisky industry in Scotland and Canada. We have submitted a comprehensive document to the relevant Authority in April this year and I am sure in due course we will be consulted on the way forward.
The bold strategic decision by DDL to embark on a brand development strategy over 25 years ago as it started to transition from commodity oriented business to a brand focused company has proven to be quite a success. But the company continues to constantly review and re-validate its brand strategy in the light of ongoing changes in the marketplace. The decision a few years to re-brand its standard range under the Diamond Reserve brand name was also a bold, but carefully thought out decision. It has proven to quite successful as we are now seeing growth in both segments of the market. 
I believe that the success of DDL can be replicated by several of our other industries. We are pleased to share our experiences and support such efforts whenever we are called upon.
Around the Web