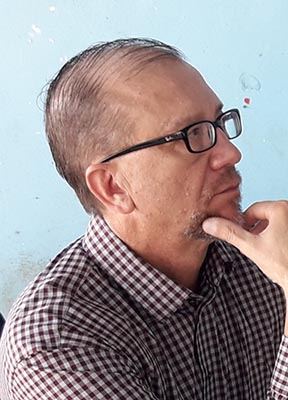 Fearing that an oil spill from production by ExxonMobil could devastate the fishing and agricultural industries, fishermen and farmers from Upper Corentyne, Berbice yesterday called for insurance coverage to protect their livelihoods.
They put forward their position during a public scoping meeting for the Liza Phase 2 Development, which was hosted by Environmental Protection Agency (EPA) at the Number 66 Village, Corentyne Fish Port Complex.
After presentations about the Liza Phase 2 Development, the audience, including Regional Chairman of Region Six David Armogan, Regional Vice Chairman Denis Deroop, regional councillors, members of the Upper Corentyne fishing co-op, farmers and businesspersons raised their concerns, with the main one being the need for an insurance policy or an annual grant for specific sectors that are likely to be affected in case of a spill.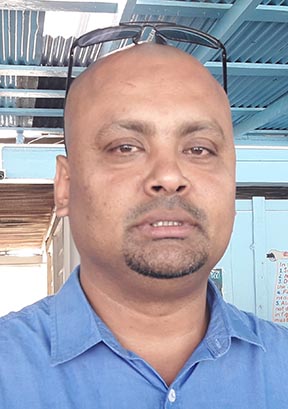 "No amount of assurance from ExxonMobil or EPA will ease our fears. Accidents can and will happen," said Chairman of the Upper Corentyne Fishermen Co-op Pameshwar Jainarine, who voiced his fear that there is a high potential for destruction of the fishing industry if there is an oil spill. "We are fishermen. We will be the losers. We depend on this industry for our livelihood. Everything for us is based on fishing and fishing related activities," he added.
Armogan, while seeking clarity on several issues, questioned whether any "compensation mechanism was in place based on the contract with the government and ExxonMobil," given that there will be serious economic and social effects if there is an oil spill.
He further noted that the information presented yesterday gave the perception that the effect on the environment seemed to be minimal, however, he nonetheless questioned how quickly the company would be able to detect the spill and then address it.
He added that once drilling is being done in the ocean, the fishing industry is likely to be affected and therefore it was necessary for close attention to be paid to the issue.
Deroop supported Armogan's arguments and also stressed the need for an insurance policy or an annual grant. Deroop stated that the fishing industry will be affected, since the fishermen will most likely have to change their fishing grounds often, which may then be expensive for them depending on the fuel and labour force. He said, a "compensation package should be put into place."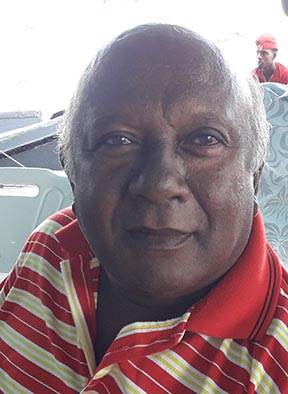 In addition to this, he also noted the potential impact on agriculture. "[An] insurance policy must be put in place for farmers too in case farmers are affected due to contaminated water," he added.
This statement saw the agreement of several Corentyne farmers gathered.
Regional Councillor Zamal Hussain also mentioned the importance of an insurance policy and stated that attention needed to be placed on tourism within the region and he suggested that any potential spill could affect Number 63 Beach in some way.
Hussain also voiced his concern that Berbice seems to have been left out from talks about the "benefits" of oil production and he mentioned the availability of resources from the county in the form of Tain Campus graduates and business persons within Region Six.
ExxonMobil's Operations Manager in Guyana Doug McGehee responded to a few questions and noted that there has been an oil spill response plan since the Phase 1 of the Liza Development Project. While noting, that local persons are being trained, he said the company also has global reach and could fly in equipment for assistance whenever the need arises.
Meanwhile, one farmer, Ramlaghan Singh, raised the issue of trust based on the lack of "transparency on the contract between the government and ExxonMobil."
McGehee subsequently explained that the company often enters into confidential agreements with governments and it is ultimately up to a government to disclose any information it may wish, and, if so, the government would then approach the company for its support in disclosing any information to the general public.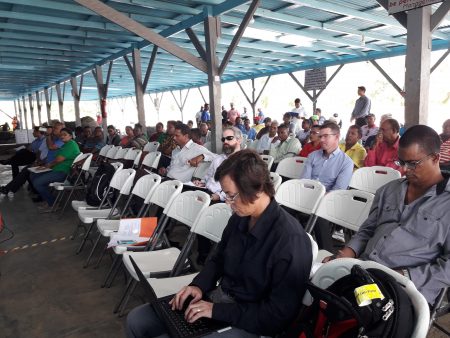 When Stabroek News asked McGehee whether he would be able to confirm if the Government of Guyana approached the company for its support to release any information, which may include the signing bonus, he said he wished not to answer so as not take away the attention from the scoping meeting. However, when Stabroek News asked if other governments would have approached the company to release information on their contracts, McGehee said, "Sometimes it happens and sometimes not."
Exxon subsidiary, Esso Exploration and Production Guyana Ltd submitted an application to EPA for environmental authorisation for the Liza Phase 2 Development Project.
Acting Executive Director of the EPA Khemraj Parsram stated that any projects which would have significant environmental impacts have to be authorised by the EPA. He explained that when an application is filed at the EPA, it is screened and if it is determined that the impacts would be significant then an Environmental Impact Assessment is required.
Parsram said, "What occurred here is discretionary; it was not mandated by law but we have to come and meet the people for the scoping." He further noted, "The law is we publish a notice for a twenty eight days period that says any member of the public who has concerns or issues and questions to be answered to be submitted in a written form."
However, he then stated that the agency thought it best to venture into the field and meet directly with persons.
Around the Web