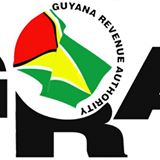 The Guyana Revenue Authority (GRA) today warned about the impersonation of licenced customs brokers.
A statement from the GRA follows:
Over a period of one week there have been reports of persons impersonating Licenced Customhouse Brokers and Officers of the Guyana Revenue Authority, demanding money for various services and disappearing into thin air.
The General Public is hereby advised to be on the look-out for these imposters as many have fallen victim to their hoax.  Officers of the GRA are NOT authorised to collect monies from taxpayers since all payments are effected at the Cashier's – GRA's Regional Offices and its Headquarters.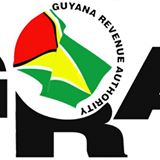 An official GRA receipt should be obtained for all payments to the GRA. Anyone who encounters these individuals are advised to request proof of identification since all staff of the GRA and Brokers are required to carry identification cards during the course of their duties. Additionally, it is recommended that taxpayers note the identification number and name of any individual claiming to be from the GRA and requesting money or any other inducements.
The legitimacy of the exercise can also be verified by calling 227-6060 extension numbers 3201-3208 and/or to make a report or visiting www.gra.gov.gy for the complete list of Licenced Customhouse Brokers.
Additionally, the GRA is in receipt of information that there is a rumor being bandied around Social Media that "refund cheques which were not collected from the GRA by December 31, 2017 would be forfeited." This is a falsehood – NO such information ever emanated from the Authority. Currently the Authority is fast-tracking efforts to process refunds for taxpayers in keeping with the law and its commitment to employees and other individual taxpayers who have tax refunds pending.
Around the Web