Three foreign nationals were arrested yesterday afternoon after allegedly robbing a phone store in Lethem, near Guyana's border with Brazil.
'F' Division Commander Superintendent Ravindradat Budhram told Stabroek News that while it has not yet been confirmed that the men are Brazilian, they are "Portuguese speaking."
He explained that around 3 pm yesterday, police received a call, immediately responded and were able to apprehend the persons in three different locations.
The men reportedly held the female proprietor of the phone and jewellery shop at gunpoint before relieving the store of cell phones, watches and gold jewellery.
It was further alleged that they then demanded the keys to her husband's car, which they attempted to use in their getaway. However, the alleged robbers instead crashed the car into the shop and tried to escape on foot. The police officers, who had taken up positions at strategic locations, were then able to apprehend the men.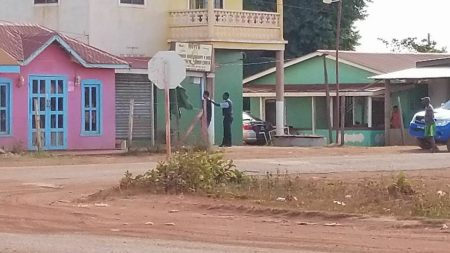 Around the Web