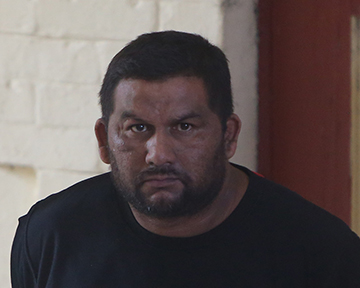 A Venezuelan national, who was picked up last week as part of a murder probe, was yesterday fined $30,000 for entering Guyana illegally and ordered deported by a city magistrate.
The charge against Dnesimo Quiyada stated that on January 13th, 2018, at Eteringbang, Cuyuni River, he entered Guyana by sea and disembarked without presenting himself to an immigration officer.
Quiyada pleaded guilty to the charge.
Prosecutor Gordon Mansfield stated that on January 25th, 2018, ranks from the Criminal Investigation Department (CID) conducted a raid in Port Kaituma, where six persons, including the defendant, were held in connection to a murder investigation. It was subsequently discovered that Quiyada entered Guyana illegally.
Chief Magistrate Ann McLennan imposed a fine of $30,000. If Quiyada is unable to pay the fine, he will have to serve eight weeks in prison. He is to be deported after paying the fine or serving the time.
Around the Web