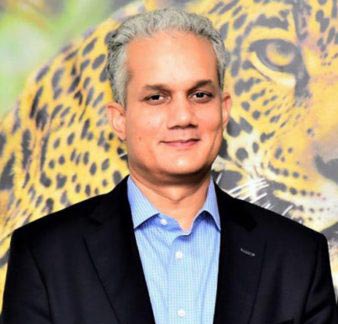 Dr. Jan Mangal as a qualified citizen of Guyana is free to make statements or offer opinions on the Petroleum Industry but those statements should not be interpreted as a representation of Government policy.
This position was made clear by Minister of State Joseph Harmon at a post-cabinet press briefing yesterday. Harmon was at the time responding to questions about a press statement from the Ministry which said that "Dr. Jan Mangal, Presidential Advisor on Petroleum, is not authorised to speak on behalf of His Excellency, President David Granger or the Government of Guyana."
Harmon stressed that as an advisor Mangal provides advice to the president who then decides whether he will accept the advice before making a statement on his policy decision.  "It is not for the advisor to speak for the president. The president makes his own statements and the Minister of state as chief government spokes-person makes statements on behalf of Government," Harmon explained.
The press statement was released several hours after Mangal told a forum at the University of Guyana that pressure from the citizenry has the potential to influence government to revise the contract with Ex-xonMobil. He also noted that the 2% royalty on oil from the American company was way below global standards and that the tax regime should have been greater.
In response, Harmon said that Mangal's opinion is that of one of several experts. He however declined to comment on the content of Mangal's statement noting the Minister of Natural Resources Raphael Trotman has already spoken extensively on the issue.
Asked if Government still has a role for Mangal, the minister explained that to the extent to which [he] continues to provide advice to the President there is use for  Mangal, whether or not he makes statements in his private capacity.
He reminded that Mangal is a well-qualified and experienced Guyanese who is well known internationally and is free to give advice internationally and to the nation as a whole.
The Minister also explained that President Granger's absence from the opening of the Guyana International Petroleum Business Summit and Exhibition (GIPEX) was due to a "clash in his schedule"
He maintained however that Minister Trotman was quite capable of speaking for the president in that context since like all other ministers he understands the thinking of the President in his area of responsibility.
"It was no hardship for them to speak on his behalf as policy issues are clarified at level of cabinet," Harmon stressed.
Around the Web