The Ministry of Public Infrastructure is inviting proposals for a prefeasibility study for the upgrading of the Lethem Aerodrome to a regional airport.
An advertisement in today's Sunday Stabroek said the Ministry is aiming at upgrading the runway and taxiway to meet International Civil Aviation Organization standards.
The ad said that the general objective of the project is to determine the main costs and benefits associated with the project.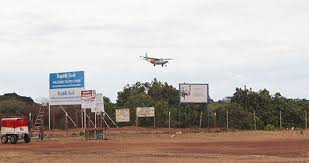 The closing date for bids is March 27th. Bids must be submitted at the National Procurement and Tender Administration Board.
Around the Web