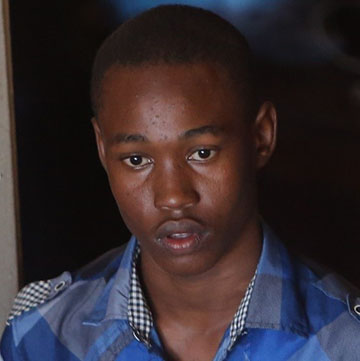 A 17-year-old, who was charged last month with stealing his father's gun and ammunition, was freed yesterday after the complaints against him were dropped.
Chris Pollard had faced two charges over the theft of a .32 Taurus semi-automatic pistol, valued at $250,000, and 10 live rounds, valued at $2,600.
It was alleged that he stole the articles, which belonged to Peter Pollard, on January 28th, 2018, at David Street, Kitty.
Police Prosecutor Arvin Moore had said that the firearm was kept under a pillow in Peter Pollard's bedroom. He said the father discovered the firearm was missing and his son was not around. Chris was subsequently held and questioned and admitted to taking the firearm and ammunition.
Nonetheless, the youth had pleaded not guilty to the charges, after they were read to him by Georgetown magistrate Judy Latchman on February 5th, 2018.
When the matter resumed yesterday before Magistrate Latchman, the elder Pollard told the court that he no longer wished to proceed with the matter.
He then gave sworn evidence that he was neither forced nor threatened to discontinue the case.
Subsequently, the charges were dismissed and the firearm and ammunition were ordered to be returned to the father.
Around the Web