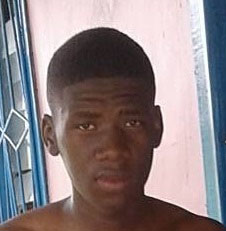 The TSU rank who was charged last year with stealing a pistol along with 10 live rounds, was yesterday found not guilty when the trial into the matter concluded.
Kevon Johnson was charged last October with stealing a 9 mm pistol along with 10 live rounds of ammunition, from the TSU Headquarters, Eve Leary.
During yesterday's proceedings, Johnson brought his final witness, his attorney made his closing submissions and the prosecution also made their closing submissions.
Johnson's final witness, his brother, Malcom Johnson, told the court that he was the one who took in a medical for his brother to receive sick leave.
Melvin Duke, who represented Johnson, in his closing submissions stated that the prosecution had no evidence to hold his client on a larceny charge.
Police Prosecutor Arvin Moore then stated that the prosecution had relied on the evidence which was presented by its witnesses. He added the court should consider the fact that the accused is a police officer and should have known better; if he had seen a weapon, same should have been reported to the police.
After the prosecution and defence made their closing submissions, Magistrate Judy Latchman stood down the matter for a few minutes, and then recalled it to give her decision.
Magistrate Latchman stated that given the fact that three ranks had given the court three different oral statements which the accused had allegedly given to them, she did not consider that evidence.
The magistrate said that while she believes the accused had the firearm in his possession, the prosecution did not have enough evidence to show that Johnson had appropriated the weapon.
The magistrate found the man not guilty of the offence and dismissed the case.
Around the Web