A Guyanese national was found dead with multiple gunshot wounds in Brown Hill, St. Kitts and Nevis, yesterday morning, news agencies on the island have reported.
The dead man was identified as Marlon James, 27, according to the St. Kitts & Nevis Observer newspaper. James, a former employee of Nevis Spring Water, was a former resident of Buxton, East Coast of Demerara.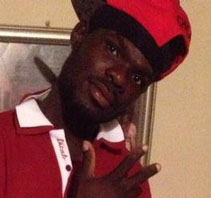 A police public relation's representative confirmed the homicide, which may have occurred the night before, and noted that the police were on the scene combing for evidence.
Another news agency, sknvibes.com, reported that law enforcement confirmed James' body bore gunshot wounds and a section of it was burnt.
"There were signs of violence and multiple gunshots wounds about the body. The District Medical Doctor arrived at the scene and pronounced him dead," police said in a statement.
According to the police, several items of evidential value were retrieved by the police as their investigations continue, sknvibes.com reported.
Around the Web