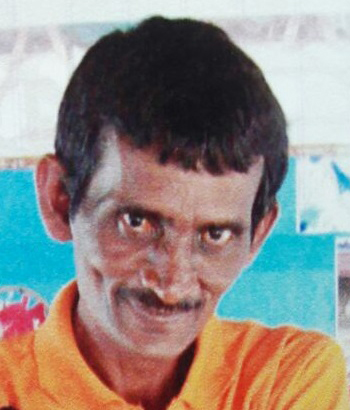 A Tain Settlement, Corentyne security guard was killed at his workplace in Rose Hall Town on Saturday night during a robbery.
The dead man who was identified as Muneshprem Ayasammy Monien, also known as 'Watchie', 53, was stationed at Sukhram's General Store and Agro Chemicals known as 'Fat lady' located along the Rose Hall Town Public Road. He is said to have sustained a slit on his throat, a chop wound on his head, two broken legs and other injuries about his body.
The man was taken to the Port Mourant Hospital during the wee hours of yesterday where he was pronounced dead on arrival.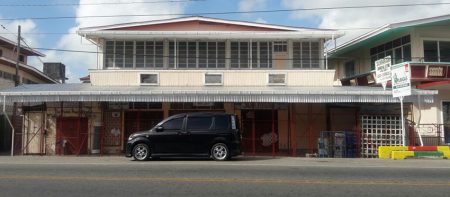 According to information gathered, the owners of the general store are currently overseas. The caretaker of the store, who resides in Albion Village, Corentyne received a call around 11 pm on Saturday that something had happened at the store. She then rushed over where she saw a large gathering of residents and police officers outside of the store.
An eyewitness told Stabroek News that when the woman entered the store, the body was tucked in a corner on a few sand bags next to the door at the back of the building where Monien would usually stand guard.
A resident who was part of the discovery team stated that around 8 pm persons were passing and calling on Monien, however, he did not respond. The man said he went to the cricket game at the Albion Sports Complex and returned minutes after 11 pm, when he saw a large gathering outside of the store. "I run in and see the body and he legs look break up and he had a slash on he throat and one on he head", said the man.
Stabroek News was told that the entire store was ransacked and cash and other valuables are missing. The caretaker yesterday could not confirm a total amount.
Meanwhile, according to Monien's relatives, he left home around 5 pm on Saturday for his workplace. It was minutes after midnight that they received a phone call that the man was beaten in the store.
One of his brothers rushed to the location where he noticed a gathering and his brother's lifeless body on the floor.
Another relative noted that the man only started working at that location several months ago but that he was "watchman" for other places in Rose Hall Town as well.
Commander of B Division, Lyndon Alves yesterday confirmed that the incident is "being treated as a robbery" which led to the murder of the man. He said an investigation has been launched, however, no-one has yet been arrested.
Meanwhile, a police source yesterday stated that investigators are working on "some leads".
Monien resided at Tain Settlement with his sister. He was described as being a quiet individual.
Around the Web