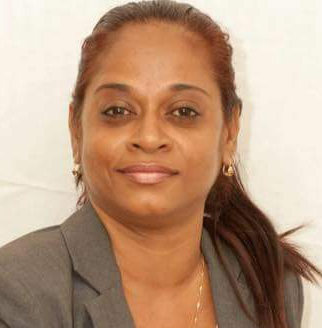 NCN's Berbice Branch Manager Donna Mathoo, who was recently reinstated after almost a year off the job to facilitate an investigation, says no allegation of misconduct against her was found.
Mathoo made the disclosure yesterday in a statement that followed calls by members of the Regional Democratic Council (RDC) of Region Six for the release of the findings of the investigation in light of her reinstatement.
In the statement, released by attorney Nigel Hughes, Mathoo, who was appointed NCN Branch Manager for Berbice in August, 2015, said that she proceeded on leave on March 29th, 2017, after she was asked to do so to facilitate an investigation into allegations of misconduct against a junior staff member.
She added that during the course of the investigation, the services of Omadatt Ramnarine were terminated by NCN.
Mathoo said she was provided with a copy of the findings of the investigation, for which a comment was requested.
"No allegation of misconduct against me was contained in the findings," she noted, before adding that after due consideration and deliberation, she was invited to resume duty on March 5th, 2018.
At a statutory RDC meeting on Thursday, Councillor Zamal Hussain voiced concern over Mathoo being reinstated at the state-owned entity without any explanation. He added that she was paid in full with benefits during the leave period. As a result, he said some sort of explanation is owed to the public. "…We need to know the findings of the investigation, the public needs to know," Hussain, who represents the PPP/C, said.
Additionally, Regional Chairman David Armogan stated that it is necessary that the findings be revealed to the public to ensure transparency and accountability, and also to set a precedent for other persons in the future.
Armogan had claimed also that when the accusations first surfaced, other employees of the entity were fired or had resigned. "We the members of the public would like to know why is it that those persons were let go and why this person get reemployed," he further said, before adding that even if Mathoo were not involved in wrongdoing, the situation occurred under her watch and she is responsible as the head of the entity.
The investigation was launched after some $3 million was allegedly stolen from the entity over a period of 15 months.
Around the Web