Construction firms yesterday submitted bids for  a green energy development centre at the Bina Hill Institute, in Region 9, under the Ministry of Indigenous Peoples' Affairs.
The construction of the centre is pegged at $132M based on the engineer's estimate.
Additionally, multi-million dollar bids were submitted to the Ministry of Public Health for the supply and delivery and testing of medical equipment for training programmes.
The bids were opened yesterday at the National Procurement and Tender Administration Board on Urquhart and Main streets.
The companies and their bids are as follows: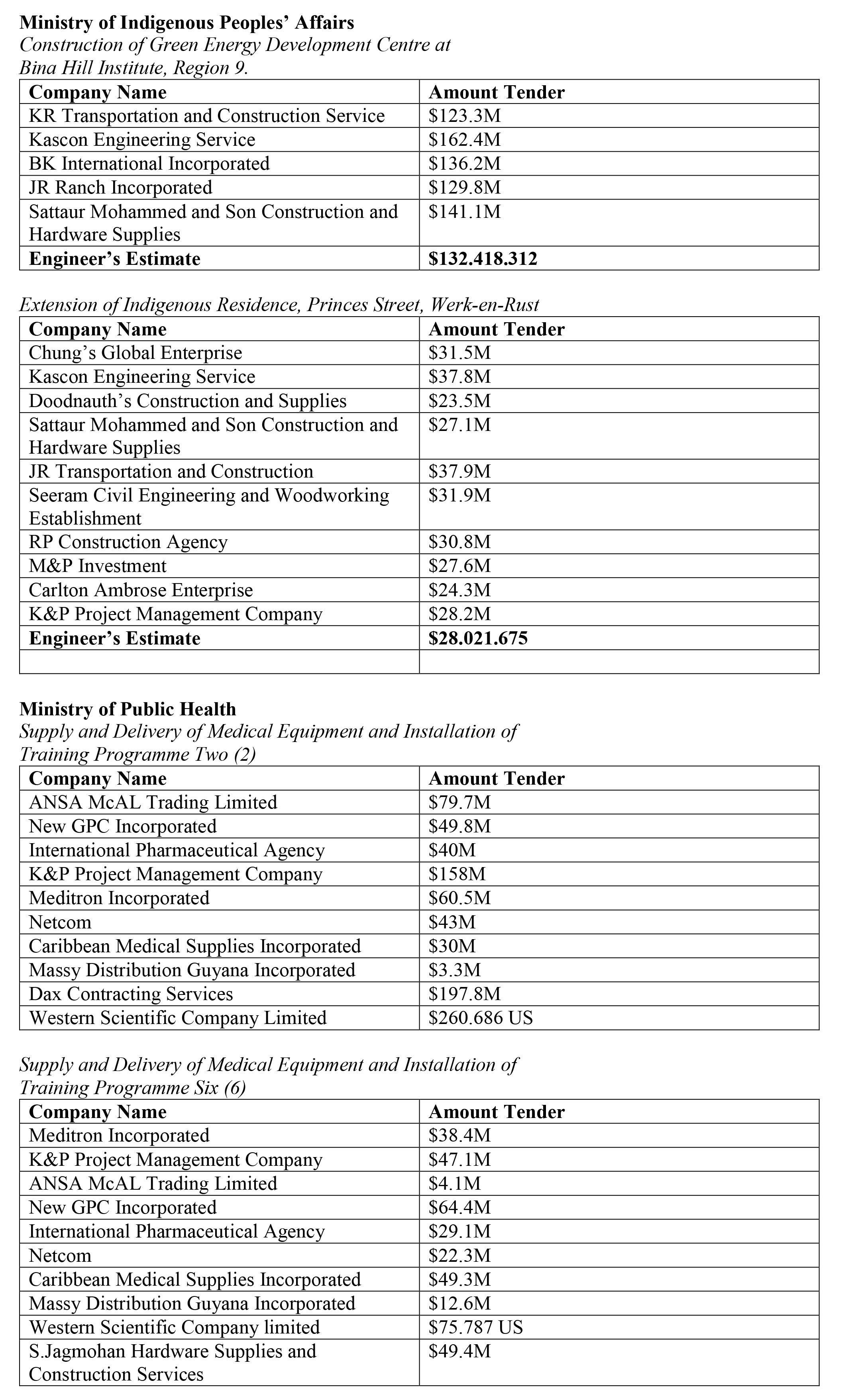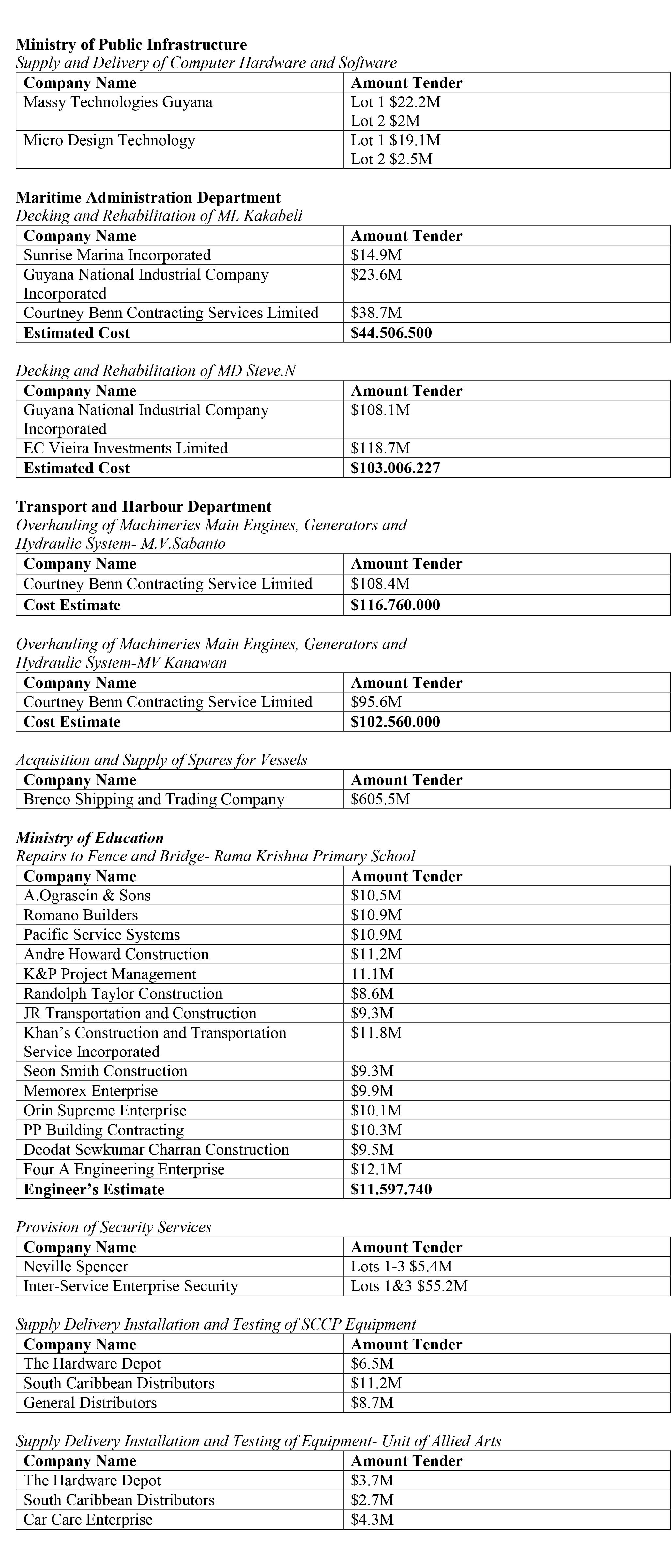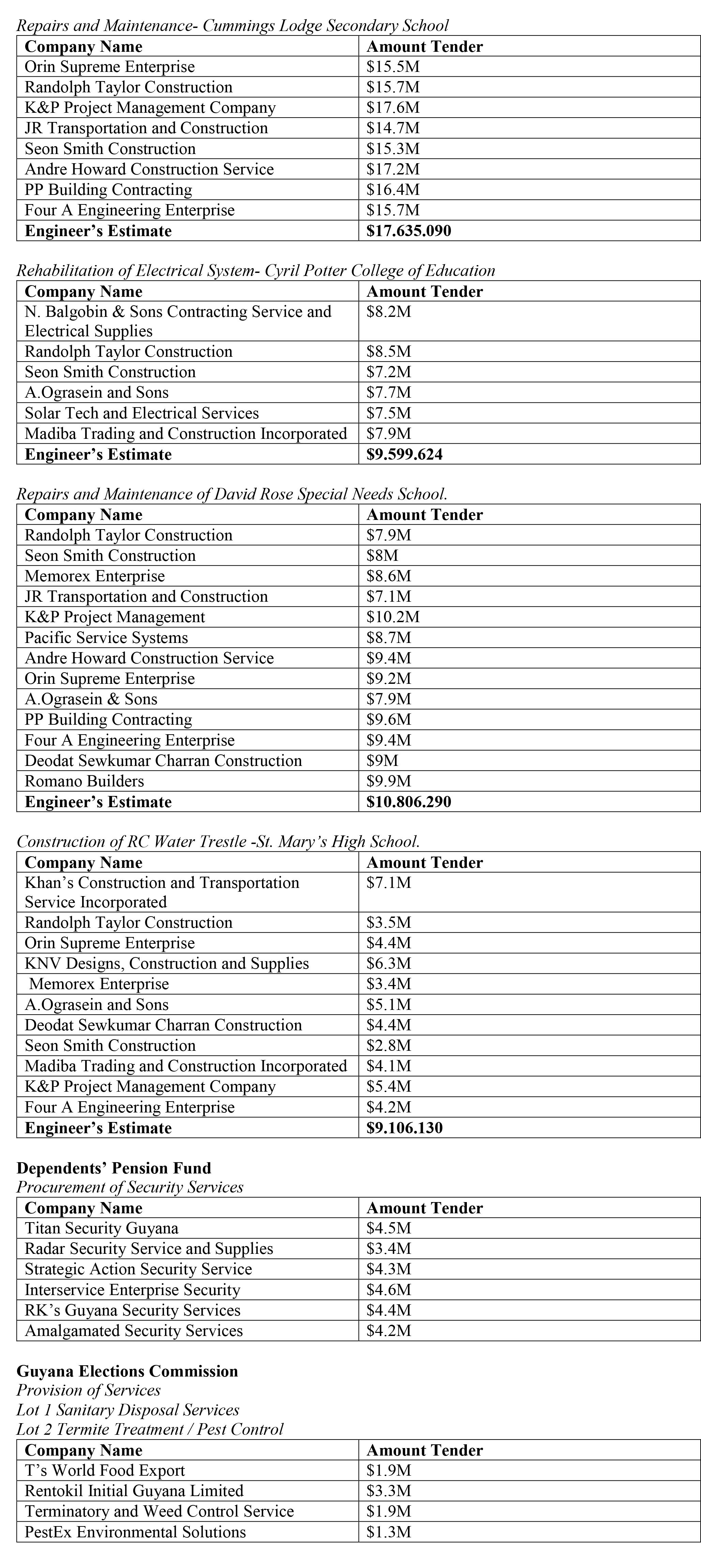 Around the Web