The hiring of the Rose Hall Town Clerk by Mayor Vijay Kumar Ramoo is currently being reviewed by the Local Government Commission (LGC), Minister of Communities Ronald Bulkan has said.
Bulkan made the comment to Stabroek News after town councillors raised concerns over the hiring of a new Town Clerk.
The municipality had a vacancy for a Town Clerk after the former office holder, Natasha Munroe, secured another job.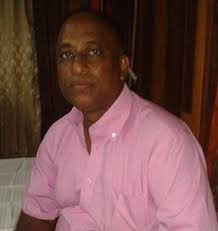 An APNU+AFC Councillor, who did not want to be named, said councillors believe that the mayor erred. "The council cannot employ this person," the councillor told this newspaper.
The councillor went on to say that they have written to the Minister and the LGC for their intervention.
Bulkan subsequently explained that an investigation was launched after a letter that was copied to him was sent to the commission.
"The commission after their investigation would make a pronouncement on the employment. If they find it was not in accordance with law, they can overturn it. They have to power to do so under the law," the minister explained.
Justifying the employment, Ramoo said he acted in the interest of the municipality since the vacancy was created.
"We needed to fill the post urgently and I acted because the town's business had to continue. We put out an advertisement, three persons responded and he was the top person for the job," he said.
"I pleaded with the [Local Government] Commission to look at the matter with urgency but Mr. [Mortimer] Mingo and the other commissioners keep asking me to hold on, since they were moving into their new building. I write and made several calls to them but didn't get a positive response," he continued.
Ramoo noted that before the Town Clerk started work, councillors at the last statutory meeting in March approved the hiring.
"As it is right now, it is a temporary job. He is on three months' probation and during this time he has the chance to prove us wrong…I stand by my decision because a man has to live and it would be unfair if we don't give him a chance," he stressed.
He further stated that it is the council who pays the Town Clerk and therefore he stands by his decision to employ the individual.
Last month, questions were raised about how Bulkan's ministry appointed an REO for Region 10 when that should have been the mandate of the LGC.
Around the Web