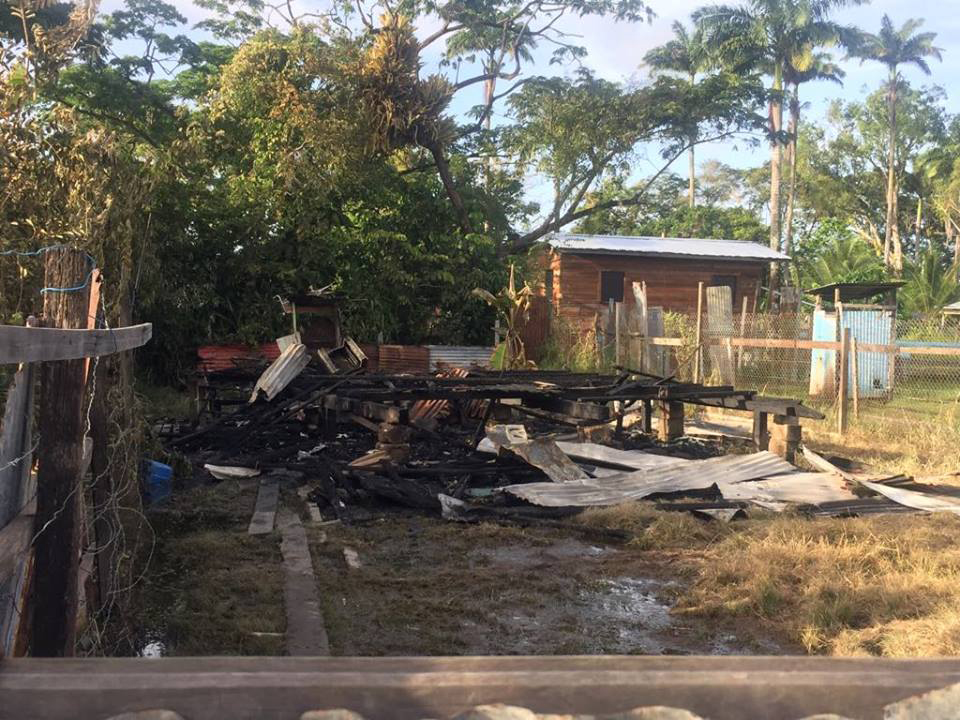 A couple is now contemplating their next move after a fire of unknown origin destroyed their D'Urban Backlands home around midday yesterday.
Stabroek News was told that the fire quickly ripped through the Lot 34 D'Urban Backlands, single-flat wooden house in a matter of minutes.
At the time, the occupants, Sheldon Baptiste, a body work mechanic and his wife, Lashana Beverny, a security guard were not at home.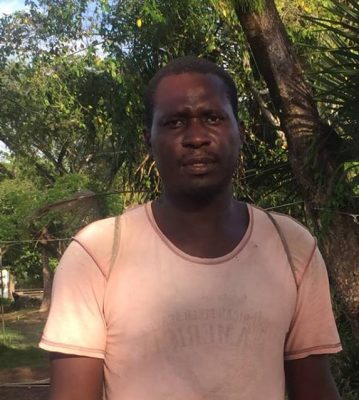 Neighbours recalled noticing smoke coming from the house and immediately raised an alarm.  However, by the time the Guyana Fire Service arrived at the scene, the house had already burnt to the ground.
Baptiste related to Stabroek News yesterday that he was on his way home for lunch, as is customary every day when he noticed a large crowd, police and members of the Guyana Fire Service around his house. "I see everybody out hey, the fire truck, everybody. I aint even see the fire because when I meet everything did done deh flat", Baptiste said.
Baptiste estimated his losses to be some $600,000 while noting that the house was fully furnished. He said among the items destroyed were a television, furniture, a refrigerator, clothing and important documents including their passports, ID cards, birth certificates and bank cards.
Baptiste is hoping to rebuild his house but in the meantime, he and his wife will be seeking shelter at his mother's residence in Georgetown. "I gah rebuild it back, I can't do nothing more, I gah rebuild it piece by piece just how I start", he said.
Anyone willing to assist the couple can contact them on telephone number 218-0211.
Around the Web