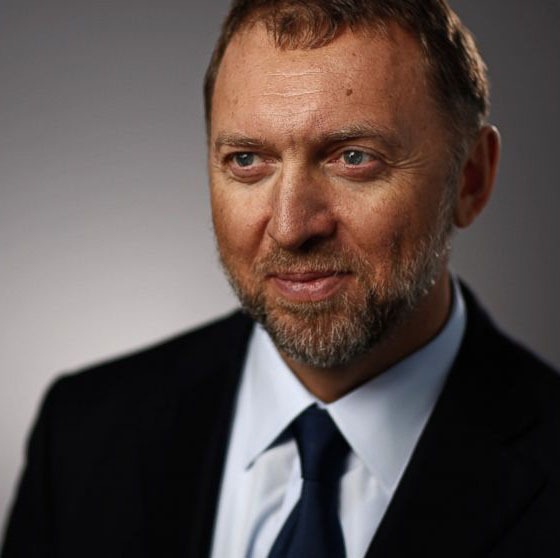 Oldendorff Carriers, the German-based transshipment company used by Rusal for exporting bauxite from Guyana, has announced that it is "winding up" its operations here due to United States sanctions against the Russian aluminium producer.
The news came just shy of a week after Finance Minister Winston Jordan had disclosed that government had been assured by Oldendorff Carriers that its operations here would not be affected.
Shipping news service TradeWinds reported yesterday that Oldendorff had confirmed that it "will fully comply with US sanctions and therefore will be winding up its business in Guyana in a timely manner."
"Oldendorff has yet to determine what it will do with the 20 purpose-built barges and six tugs for the operation," it added.
Minister of Natural Resources Raphael Trotman told Stabroek News, when contacted, that government expected the decision and that preparations were being made to ensure that workers are minimally affected.
Rusal owns 90% of the Aroaima, Berbice-based Bauxite Company of Guyana Inc (BCGI). The company's operations are located on the Berbice River between Kwakwani and Linden, with employees from those areas making up the majority of its workforce.
Trotman said that there was a temporary suspension of the company's operations here last week but following discussions and talks in Germany operations resumed. "However, it was only a temporary fix and a longer term solution would be needed," he noted.
The Natural Resources Minister is expected to meet with the company's representatives today and union which represents the workers on Monday.
"What may be filtering down now is what we knew," he said.
Trotman explained that while government does not foresee the move significantly affecting workers, it is "preparing for everything."  He believes that a "company with some capacity to take over the contract" could be found although he admitted that "there are not many that remain in the world."
He said the main focus for government presently is the social welfare of the BCGI workers and securing an export market for its mineral resource. "We are interested in two things—jobs and revenue from the exports. So, we do have a viable resource, for which there is a market, and we have a skilled and ready workforce. We are not in a situation where there is going to be disaster. There are going to be some temporary setbacks but not a disaster," he said.
Following the United States government's sanctions against Rusal's Russian owner, Oleg Deripaska, earlier this month and the operations of his bauxite company, government initially expressed concerns over the implications.
But last week Friday Jordan declared that government was optimistic that there would be no fallout.
Reading from correspondence sent by Oldendorff, Jordan said that operations would continue as per normal.
"Bauxite, you know what has happened in the case of Rusal but I have gotten this note yesterday that came from Vladimir Permyakov, who is the Rusal representative in Guyana and he texted: 'Dear Minister, I am pleased to let you know that Oldendorff Carriers Guyana Inc. [OCGI] informed BCGI management that OCGI resumes its on-loading and trans-shipping operations in Aroaima and Kurubuka. Such a decision came after talks between Rusal and Egon Oldendorff Company, headquartered in Germany. Accordingly, BCGI resumes its full scale mining and production activities. The company is still committed to its business and social engagements in Guyana.' That should be some relief for Guyana, our workers, and our expectations for growth for 2018," he said.
"I hope that allays all the fears that would have been expressed, at least for the time being," he added.
Stabroek News had been told that in the wake of the US sanctions on Deripaska, workers at the Berbice operations had been told that further loading of bauxite would be on hold. This appears to have been as a result of Oldendorff needing to hold talks on the matter.
The US government added Deripaska to its sanctions blacklist in retaliation for Russian interference in the US general elections of 2016.
He was added to the list of seven Russian oligarchs, 12 companies they own or control, as well as 17 senior Russian government officials because, the US said they were profiting from a Russian state engaged in "malign activities" around the world.
Reuters has reported that Deripaska said that the US' decision to impose sanctions on him was "groundless, ridiculous and absurd."
But the move triggered the worst financial crisis the company has faced, with its stocks and bonds tumbling.
Around the Web