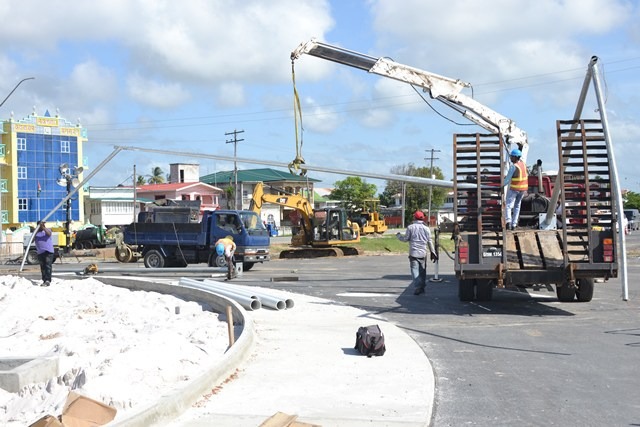 The Kitty Roundabout is about a month away from completion, the Department of Public Information (DPI) says. This is according to Senior Engineer at the Ministry of Public Infrastructure, Sherod Parkinson.
"We're presently in the phase where we're closing off certain sections. They are now preparing to pave the section from Kitty Public Road to … Vlissengen Road. They are also working to create the 'island' (the centre of the roundabout)."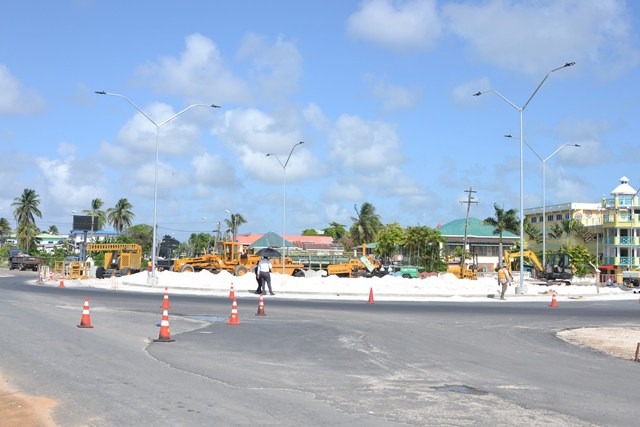 Parkinson added that light poles are also being installed.
"It (will then be) just a matter of determining what will be done with the 'island' the road markings (and) signs," the engineer said.
DPI said that the design of the roundabout includes two traffic signals which will control the traffic from JB Singh Road and the Kitty Public Road.
Earlier in the year, a $78.9 million contract was awarded to S. Jagmohan Hardware Supplies and Construction Services for works on the roundabout.
Around the Web