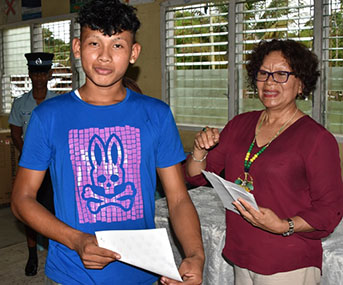 Several residents of Sebai, Eclipse Falls and Citrus Grove in Region One collected their birth certificates over the weekend, April 28-29; some, for the first time, according to the Department of Public Information (DPI).
A team led by Minister within the Ministry of Indigenous Peoples' Affairs, Valerie Garrido-Lowe and Region One Member of Parliament (MP), Richard Allen handed out the documents during an outreach in the Barima-Waini region.
The exercise is part of an ongoing operation by the Ministry of Citizenship to ensure every Guyanese is registered and properly documented, DPI said.
MP Allen said the process will continue until every person in the region is registered. In August 2017, over 200 birth certificates were shared to residents of Baramita, Region One.
Around the Web