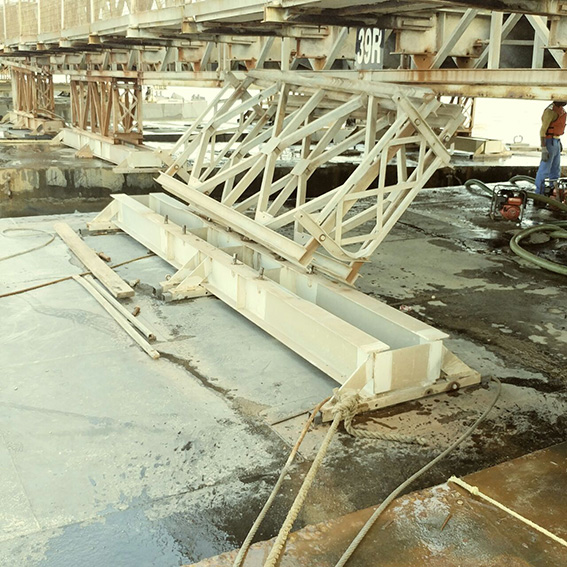 The Demerara Harbour Bridge (DHB) is back to full operation after suffering problems on Saturday due to a barge crashing into two of its pontoons.
Hundreds of motorists were left stranged for more than two hours on Saturday after the out-of-control barge laden with stone crashed into the Bridge.
As a result, all laden motor lorries, canters and tracters were restricted on the bridge as immediate repairs were needed.  In order to maintain the constant flow of traffic and reduce the congestion on the East Bank Highway, light repairs were done.
The full  repairs have since been completed. While on Saturday heavy vehicles were not allowed to cross the bridge, they have since been allowed unhindered.
In terms of expenses, the source also pointed out that the owner of the barge will have to compensate for the damage. However, it was related to Stabroek News that the damage was not extensive and should not be a significant amount of money.  Stabroek News was told on Saturday that just before 3pm the loaded barge was going down the river when something apparently "hooked the propeller" resulting in it crashing into the pontoon at span 39 and causing damage to piles and two pontoons to shift.  The build up of traffic on Saturday left motorists in frustration after they had to wait more than a hour before they could cross the bridge from Georgetown and from the West Bank of Demerara.
Around the Web