A Guyanese security guard of JFK International Airport in New York died yesterday morning following a horrific crash which occurred at 3.45, on the airport parking lot.
The deceased  has been identified as Dayanand Shiamsundar called Nan of Queens, New York and originally from Enmore, East Coast Demerara.  He was a former member of the local Vidyarthi Orchestra.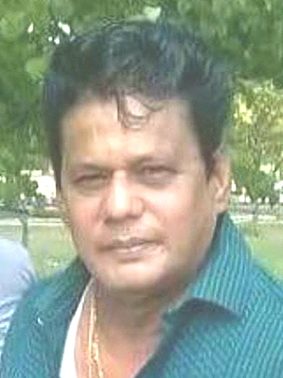 News site New York Daily News reported that Shiamsundar died early yesterday after plowing through a fence and flipping his vehicle, in the airport parking lot close to Lefferts Blvd. near Pan Am Road in Queens, New York, officials said.
In a post in the Enmore Village group on Facebook, it was stated that Shiamsundar's car burst into flames after it flipped several times.
Shiamsundar who worked with the Allied Universal Security Service was reportedly pulled from the burning vehicle and taken to the Jamaica Hospital Medical Center where he subsequently died.
First responders worked to free the man from the burning wreckage. He was rushed to Jamaica Hospital in traumatic arrest, but could not be saved, officials said in a New York Daily News report.
Around the Web