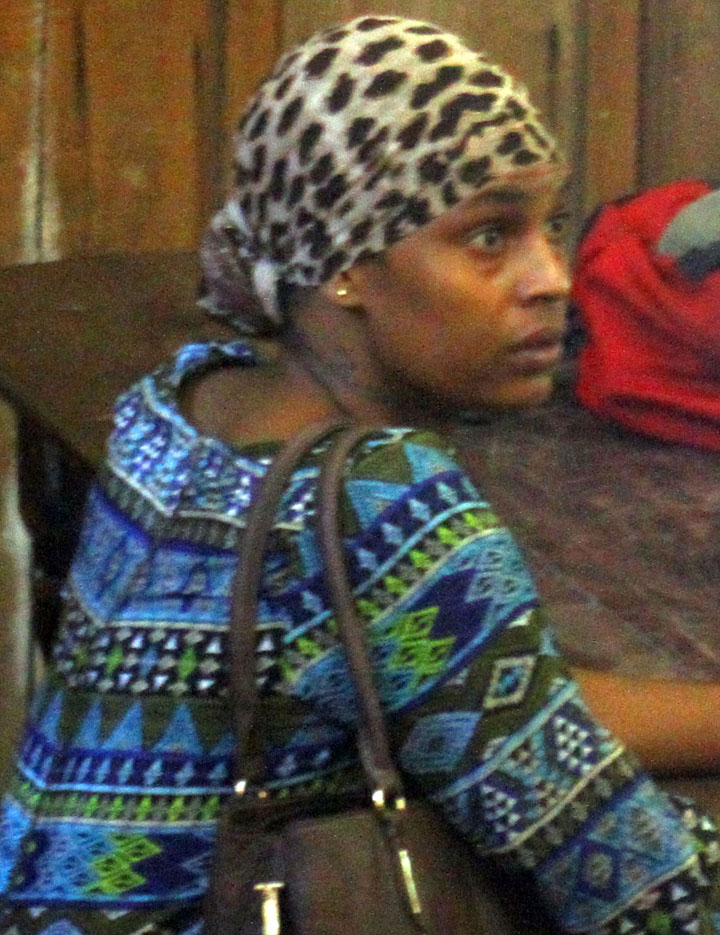 The common law wife of Jermaine Langevine, proprietor of White Castle Fish Shop, which was gutted by fire in a suspected arson in April, was yesterday morning charged and granted bail.
Alexio Keizer, 30, a manager, was brought before Magistrate Fabayo Azore, who read the charge to her.
The charge against the accused, of Duke Street, Kingston, stated that on April 14, at John and Hadfield streets, she set fire to the White Castle Fish Shop, valued at $8,385,500 and appliances, property of Krishnandra Beharry and Jermaine Langevine.
The accused pleaded not guilty to the allegation levelled against her.
There was no objection made by the prosecution as it relates to bail being granted. Subsequently, Keizer was granted $250,000 bail by Magistrate Azore and is expected to return to court on May 30.
Currently, Langevine is operating temporarily on the parapet outside of the burnt out premises, as he awaits the Mayor and City Council's approval for use of the avenue in Hadfield Street.
This newspaper had previously reported that the fire started early on a Saturday, at around 2.30 am and only a swift response by members of the Guyana Fire Service prevented the flames from spreading throughout the entire building.
Among the items destroyed were freezers, furniture, one music set, television sets and fryers.
Around the Web