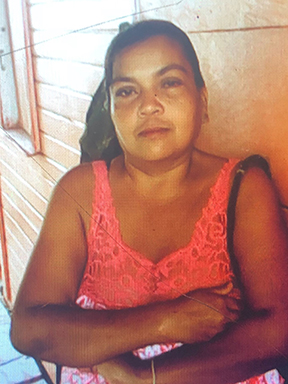 The death toll from the horrific collision at Kuru Kururu, Linden-Soesdyke Highway less than two weeks ago climbed to four after another one of the passengers succumbed to her injuries on Wednesday night.
The police said yesterday that 40-year-old Rookmin Persaud of Kaneville Squatting area, East Bank Demerara, succumbed to her injuries around 11.30. Persaud was a passenger in the minibus BHH 8451 that collided with the car, PMM 548, on May 13.
Persaud and her husband, Prem, were both injured in the accident and were admitted at the Georgetown Public Hospital (GPH). Prem was discharged from the hospital yesterday morning.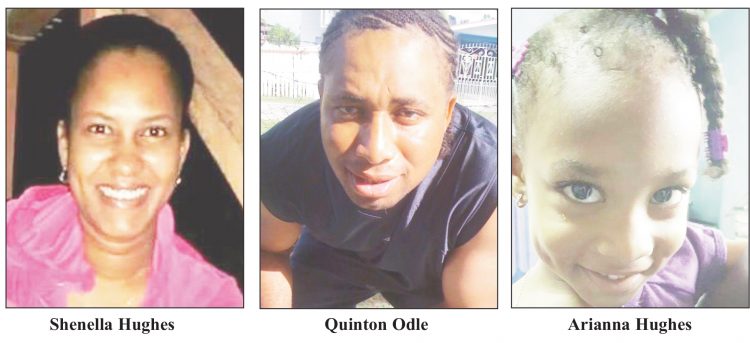 Stabroek News visited the woman's residence last night where relatives and friends were mourning her loss. Prem was still traumatised by the accident and was greeted with more bad news after he was released from the hospital. The man is still seriously injured and is unable to walk at the moment.
Persaud's son related that the family was unaware of his mother's death until yesterday morning when they went to the hospital to take "breakfast and tea" for her.
He said that they are all dumbfounded by Persaud's passing since the woman was well on the road to recovery. The boy explain-ed that his mother was "strong and talking" and appeared as if she was "going to shake off the accident."
He added that Persaud was due for another sur-gery but according to the doctors she died before they could have taken her to the surgery. The exact cause of her death is currently unknown and a post-mortem examination today is expected to shed some light.
On May 18, Shenella Hughes, the driver of the car succumbed in the Intensive Care Unit. Prior to Hughes' death, 42-year-old Quinton Odle, a seaman of 137 Blankenburg, West Coast Demerara also passed away. Before Hughes and Odle's death, her daughter, Arianna Hughes had succumbed to her injuries at the hospital.
Around 5.30 pm, two Sundays ago, the car and the bus, which were travelling in opposite directions, collided, resulting in the occupants of both vehicles sustaining injuries. It is alleged that Shenella was driving at a fast rate, and as the vehicles approached each other, she drove into a pool of water, resulting in her losing control of the car and swerving into the path of the oncoming minibus.
Stabroek News was told that the passengers in the bus were returning from a Mother's Day outing at one of the creeks along the Linden-Soesdyke Highway.
Around the Web