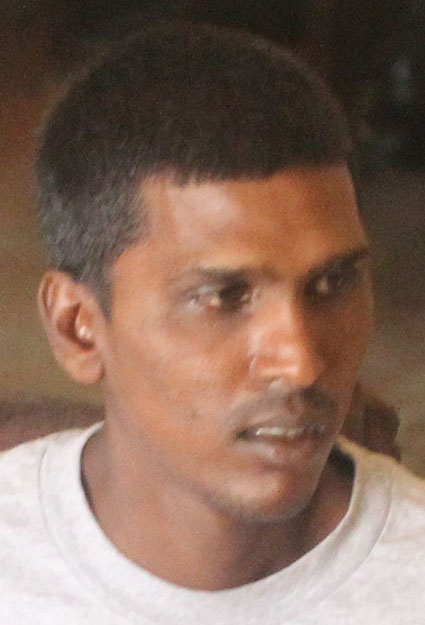 Daniel Watson, the Herstelling man who police say strangled and drowned his estranged common-law wife in a drain, was yesterday charged with her murder.
Watson, a porter of Lot 1892 Herstelling New Scheme, East Bank Demerara, was brought before Georgetown Magistrate Leron Daly, who read the murder charge to him.
The charge alleged that on May 21st, at Herstelling New Housing Scheme, Watson murdered Lowtie Atwaroo.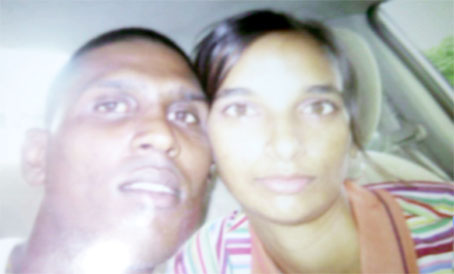 Watson was not required to enter a plea to the indictable charge.
Attorney Bernard Da Silva, who represented the accused, told the court that when his client was arrested he was assaulted by the arresting ranks and was made to sign documents of which he had no understanding.
Police prosecutor Sanj Singh did not respond to the allegation. He reported to the court that the police file is incomplete as they are awaiting a post-mortem report and additional statements.
Magistrate Daly later remanded the defendant to prison and adjourned the matter until May 28th.
The police had said that witnesses saw Atwaroo, 32, called 'Mona,' of Lot 1221 Plantain Walk, Herstelling, New Housing Scheme, East Bank Demerara being submerged in the drain by Watson and that she was motionless by the time they went to help her.
Atwaroo and Watson lived together in a common-law relationship for a number of years. However, the woman reportedly ended the relationship about two months ago due to his alleged abusive behaviour. She had been staying with her parents since then.
In a press statement, the police had said that Atwaroo went to Watson's house around 8.30 pm on Monday and shortly after she was seen being submerged in a drain allegedly by the man.
"By the time eyewitnesses went to render assistance, she was discovered motionless," the statement added.
Watson fled the scene but was subsequently apprehended.
Investigators are in possession of several statements from persons who witnessed the crime, the police added.
An autopsy conducted on the body of Atwaroo by Dr Nehaul Singh found that she died of drowning and a compression injury to the neck.
Around the Web