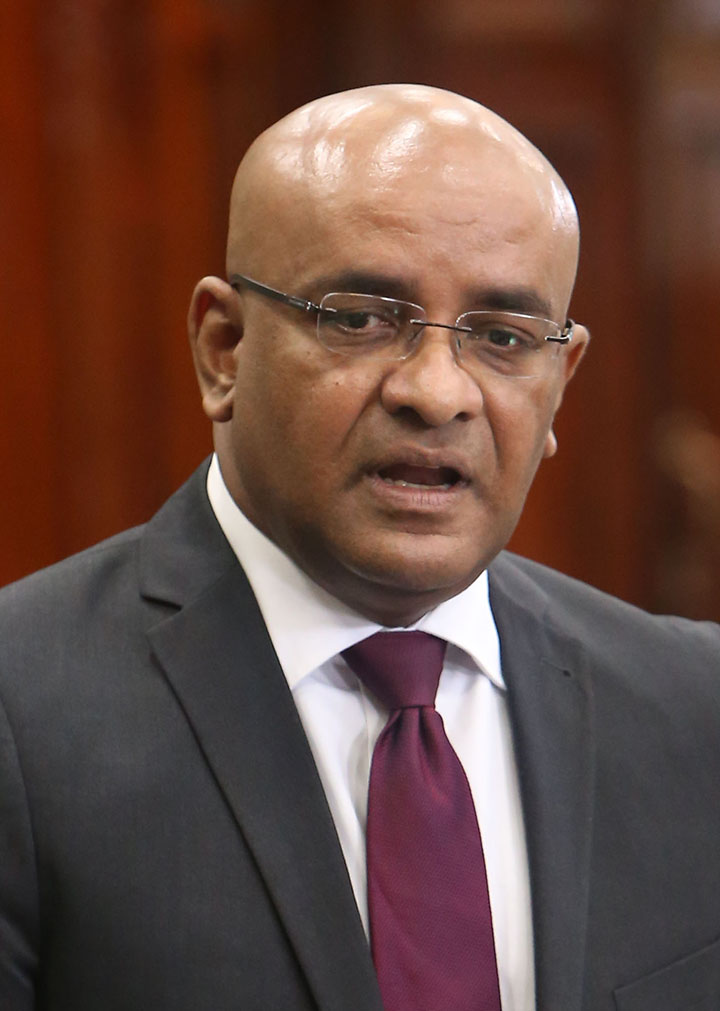 Opposition Leader Bharrat Jagdeo says that he personally supports the decriminalisation of small amounts of marijuana and members of the People's Progressive Party/Civic would be allowed to vote according to their conscience if it is ever put to a vote in the National Assembly.
"I will vote in favour of decriminalising. I will allow a conscience vote in the Parliament by our members. Let them do that," Jagdeo told a press conference at his Church Street, Queenstown office yesterday, where he was asked about the opposition party's position on the decriminalisation of small amounts of marijuana. "Some people in the PPP may say what I am doing they do not agree (with). MPs will be free to vote however they want," he added.
Jagdeo has previously been accused of seeking to score political points on the issue, particularly since he did nothing to address the laws while he served as president between 1999 and 2011.
The issue, Jagdeo said, cuts across the political divide and he compared it to the controversial abortion bill, which was passed in the National Assembly through conscience votes.
"We can say to every Guyanese in their face, we voted in favour of this because we cannot continue to send a young person or even an older person to jail for three years for less than a quarter of an ounce of marijuana when we have people who are traffickers, and we have people who produce and are growing large quantities of marijuana and they get away from the system because they have money," Jagdeo said.
At the same time, he stressed that he was not in favour of people being caught with small amounts of marijuana going scot-free. "Let us find another set of sentencing. Sentence them to community work – clean up a school compound – to rehabilitation," he said.
Noting that they can get help, he added, "Let them spend a month [in] rehabilitation" because their parents, siblings, children and other relatives do not want them locked up.
"I am sure every family in Guyana would not want our jails clogged up with people," he further said.
Asked about looking at marijuana as an economic issue, Jagdeo said, "That is a totally different issue. I am not supporting the legalisation of marijuana, growing marijuana, trading marijuana, selling marijuana in Guyana. You go to jail for that. I am not supporting that."                
Asked further if the PPP would support any consultation on the decriminalisation of marijuana, he said, the Alliance for Change (AFC) and the People's National Congress Reform (PNCR) are at odds on the issue and a consultation is being floated to address the "contradiction in their camp."
While he is in favour of public consultations, he said it was apparent that Attorney General Basil Williams and President David Granger do not want to have them but the AFC members of Parliament are being pressured by their party to do otherwise. "Their best way of pushing this issue down the line is to say 'We will have public consultations on this matter,'" he charged, while adding, "This public consultation is to solve this contradiction that they have."
Following the recent sentencing of a 27-year-old farmer to jail for three years for possession of eight grammes of marijuana, the AFC has called for the removal of provisions of the law that metes out heavy custodial sentences for possession of small quantities of the drug.
Around the Web