Despite a four-hour late start, the inaugural Guyana Carnival yesterday saw hundreds of participants take to the streets of Georgetown, where they were joined by hundreds more eager to take in the spectacle.
Due to the heavy rain, the organisers announced at about 11 am, when the parade was originally slated to begin, that it would start at 1 pm. However, it was further delayed and never did get started until just before 3 pm.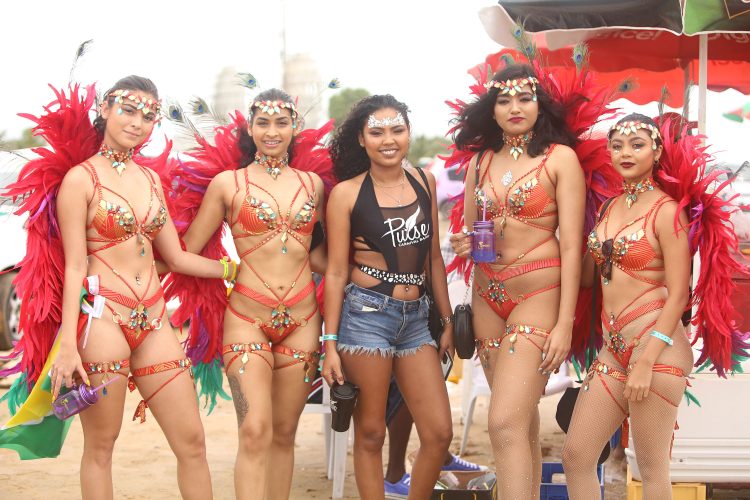 The rain, which stopped around 12.30 pm, was never a factor again as the procession of revelers made its way from the Kitty Roundabout to D'Urban Park, where it camped before later proceeding to the National Park for a rave.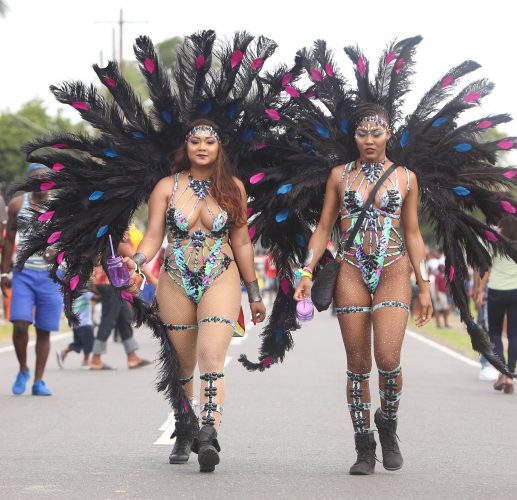 Based on observations made by Sunday Stabroek, the parade not only attracted locals but guests from as far as Jamaica and Panama, and countless overseas-based Guyanese who took the opportunity to return home to be part of what they considered a historic event.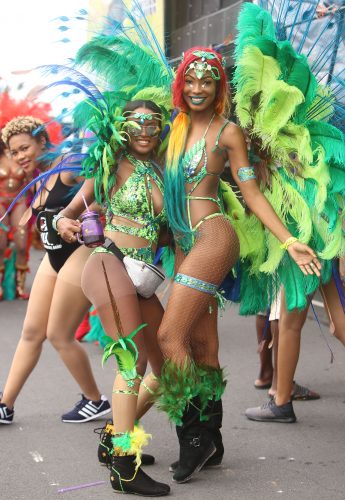 Those who were not members of the band chose to participate by taking pictures with those in costume, who made up the five sections of the band, namely, Amazon, El Dorado, Kaieteur, Roraima and Stabroek.
And for those who thought that the event would have only attracted younger folks, they would be surprised to have seen participants from the "not so young generation" who came out fully dressed in their carnival costumes.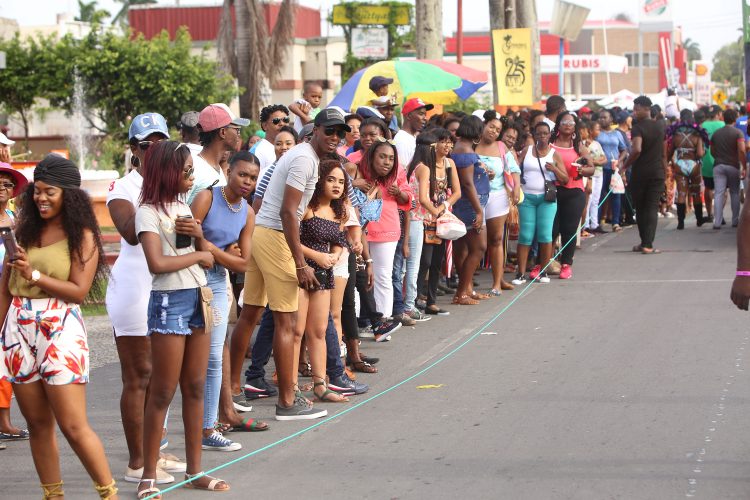 The fascination with what is expected to the first of many more carnivals to come was mirrored by those who lined Vlissengen Road, armed with their camera phones, to capture the passing parade for posterity. 
"I just hope that the rain hold up for these people, I want to see what exactly they got to show for this carnival thing they bringing now," one elderly woman said.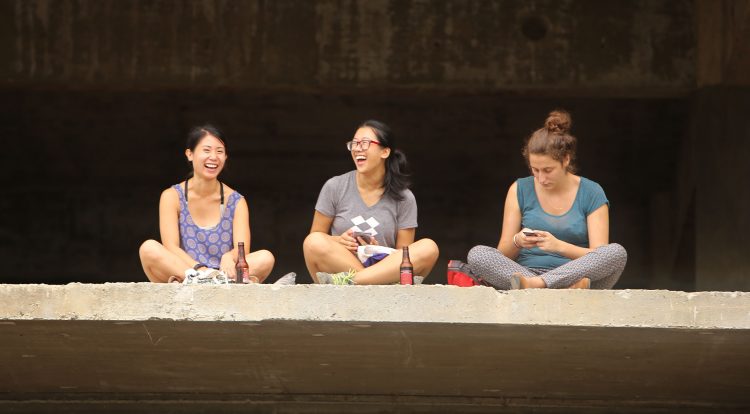 "Is nah as big as Mash right, but it seems to be a start for something good and I guess we got to wait to see if they gonna better themselves next year; but as it is right now, I enjoying the parade and my children admiring some of the costumes. I think some of the costumes were better than the ones we see at Mash time, so I really think that these people are off to a good start," another woman added.
Meanwhile, by time the parade made its way to D'Urban Park, a crowd had already gathered to witness the procession and everything else related to parade.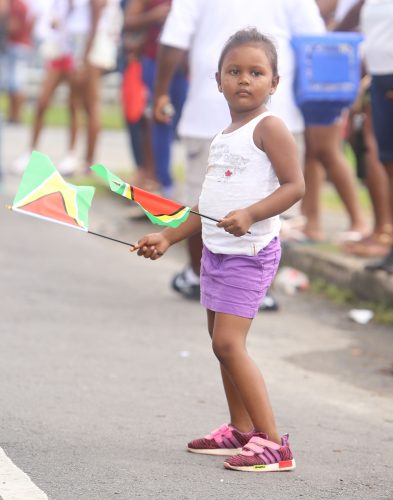 The promoters were happy to report that as of yesterday evening, they were able to host an incident free event and were looking to have it remain that way as they took the event into the evening.
Around the Web