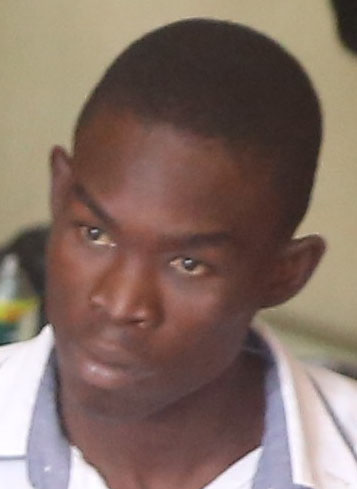 A miner was yesterday remanded to prison after he was charged with unlawful possession of a pistol and eight live matching rounds.
Orin Ridley, 26, of 182 Garnett Street, Albouystown, was read the two charges by Chief Magistrate Ann McLennan in Georgetown.
The first charge alleged that the accused on June 15th, at Garnett Street, Albouystown, had a .32 Taurus pistol without being the holder of a firearm licence.
It was further alleged that the accused had eight live matching rounds of ammunition in his possession without being the holder of a firearm licence.
Ridley denied both charges.
According to police prosecutor Gordon Mansfield, on the day in question, Ridley was a pillion rider on a motorcycle when he was observed by police on mobile patrol acting in a suspicious manner. Ridley allegedly got off the cycle and ran, while the rider rode off. The police gave chase, according to Mansfield, and a rank observed the accused throwing an object from his waistband and it turned out to be a gun. Ridley was later arrested.
After Mansfield's account, Ridley stated that he knew nothing about a gun. He further said that he was assaulted by the police, who refused to take him for treatment.
The Chief Magistrate subsequently remanded Ridley to prison and adjourned the matter until July 11th.
Around the Web