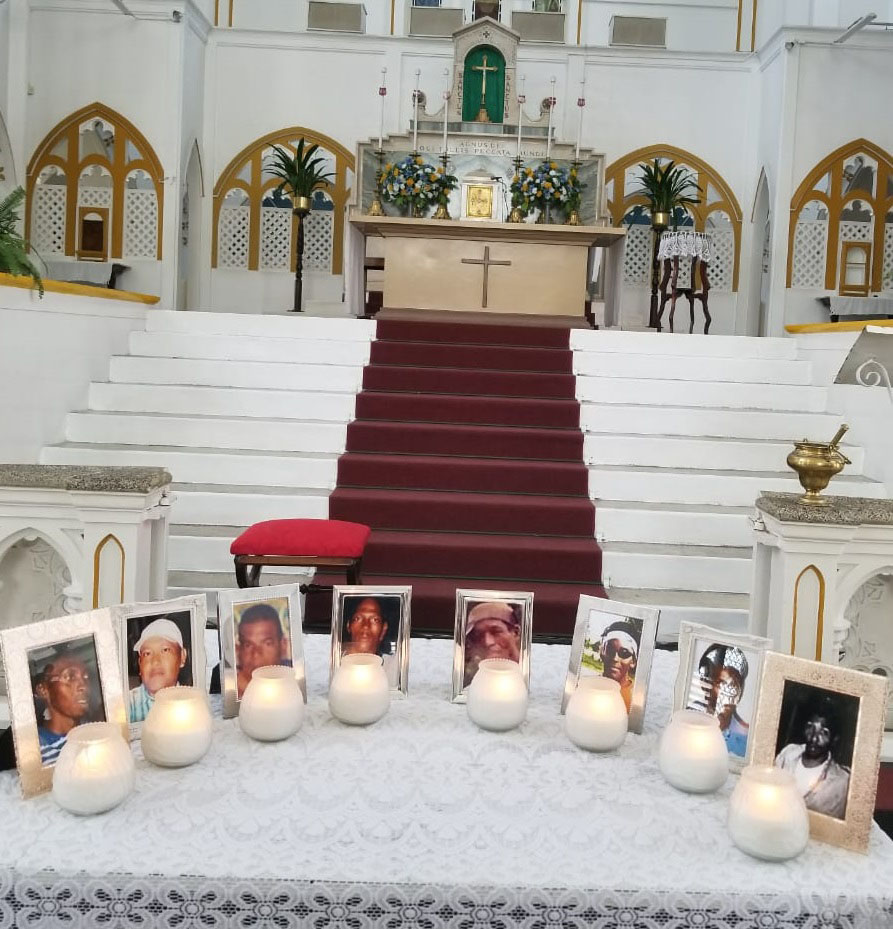 A decade after their deaths, the families, relatives and supporters of the eight miners slain at Lindo Creek, gathered at the Brickdam Cathedral yesterday for a joint memorial service to honour the lives of their loved ones.
While the families had held services separately, even in the absence of the bodies of those slain, this is the first time that they, now connected over the shared trauma of the tragedy, have come together to remember those they held close.
Also in attendance at yesterday's event, were members and staff of the Commission of Inquiry investigating the matter, including Commissioner (retired) Justice Donald Trotman and Commission Secretary Patrice Henry.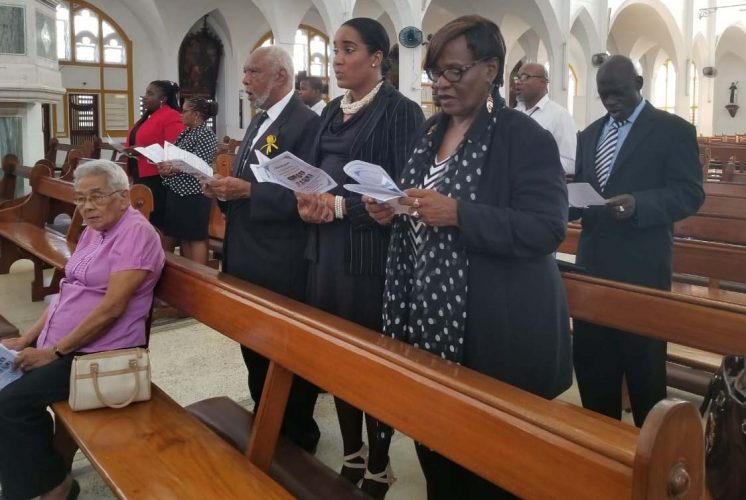 The ceremony saw the delivery of  heartfelt tributes, in the form of reflections, poetry and song, presented by family members of the deceased.
Natalie Hinds-McDonald, aunt of Horace Drakes, gave a reflective reading on the life of her nephew. The woman, through sobs, related that she has many times questioned why Drakes and his crew members endured the fate they did.
"I tried to imagine what it was like…I asked myself so many times why…it was so hard… I could imagine them begging for mercy…" she wept.
"Unto this day I'm still saddened…we love you and we miss you," Kimberly Arokium, daughter of Cedric Arokium, said through tears. Dr Dawn Stewart, proprietor of Lyken's Funeral Parlour, was also present and gave a tribute at the memorial service yesterday. The remains of the men were kept at the funeral home for four years after they were found.
Stewart urged the families to "be at peace" despite the difficulty of the situation. She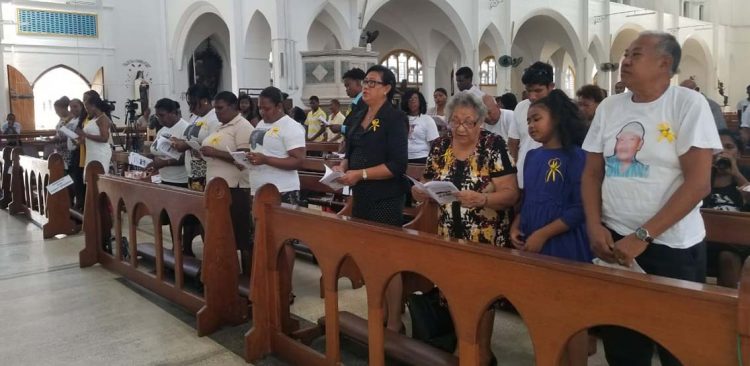 related that in a way, the miners had become a part of their family as well, having stayed with them so long, and assured that the remains were well cared for while in their custody.
She also related that she had tried her best to have separate ceremonies held for the men when the remains were buried. It was previously reported that when the remains were finally released, only one family had been aware of and attended the ceremony.
The honouring of the Lindo Creek miners will continue today with a memorial walk, which is scheduled to take off from the Square of the Revolution at 10:30am, and proceed to the La Repentir Cemetery, where the remains are buried.
Today, June 21, marks ten years since the men's remains were recovered at the mining camp.
Around the Web