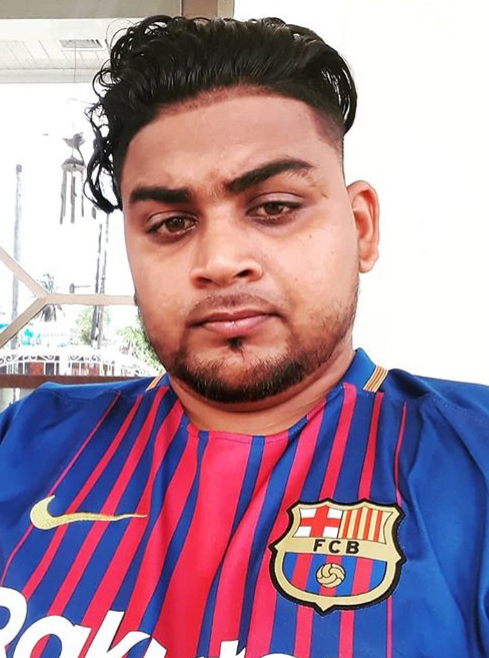 A Guyana Energy Agency (GEA) fuel inspector died and his work colleague is in critical condition at the Suddie General Hospital, after an early morning accident yesterday, on the Zorg Public Road, Essequibo Coast.
According to information reaching Stabroek News, 25-year-old Shankar Ram, also known as Kevin, died and his fellow fuel inspector, 23-year-old Doneeta Ramlakhan is in critical condition and under close observation at the Suddie General Hospital.
When Stabroek News visited the man's Mon Repos home yesterday morning, close friends and family members had gathered to offer their condolences and support to the bereaved family. A tent had already been set up in the yard, and Ram's mother, who was sitting in their veranda surrounded by close relatives, was weeping uncontrollably.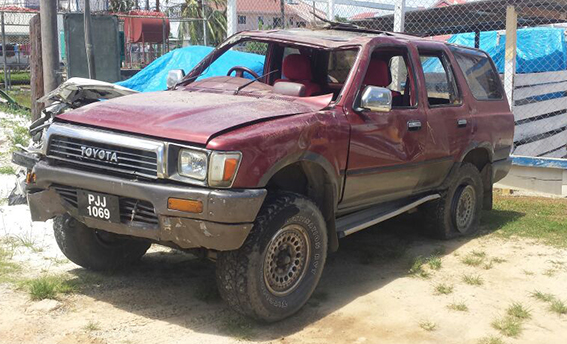 Shankar's father, who identified himself as Ram, was sitting under the tent, keeping his composure, as he related the bad news to friends and family.
Ram recalled that he had not spoken to his son since Father's Day – Sunday – and could not believe what had happened.
"The last time Kevin call me was on Father's Day and we talk good. I think he gone there for a month or something like that. He does work at GEA, and so he does be gone for a month or more sometimes, and then come back home," Ram said.
He explained that his son had previously worked at GEA, but he had left and had returned less than a year ago.
"I normally does call he often and talk to he, but the internet was not working properly. To me understanding he was working, so I don't know where he was going. The ferry does leave early in the morning, so it couldn't be that he was coming back home," Ram explained, while highlighting that the family is unaware as to how the accident occurred.
The police said that Shankar was driving a Toyota 4Runner, PJJ 1060, which is owned by the GEA, and was travelling north along the western side of the road when he lost control and hit a utility pole at around 12:15 am.
The impact of the collision caused the vehicle to flip over, and Shankar was reportedly flung out and onto the parapet, while Ramlakhan remained trapped inside.
Shankar remained on the road until the accident was discovered by patrolling police ranks.
Shankar and Ramlakhan were picked up and rushed to the Suddie General Hospital, where the former was pronounced dead on arrival, while Ramlakhan was admitted in an unconscious state.
Shankar and his wife would have celebrated their second wedding anniversary in August.
"Next month he would've been 25, and in August he would've celebrated his second anniversary with his wife," the father explained.
Ram recalled that he was greeted with the news of his son's demise early in the morning when his eldest son visited the home and related what had happened.
A post-mortem examination is expected to be performed on the body sometime this week.
Yesterday, in a release from the GEA, Ministers David Patterson and Annette Ferguson, the Chairman and Members of the Board of Directors and management and staff of the energy agency expressed their condolences on the passing of Ram. 
The release said that Ram was an employee of the Agency from June 6, 2013 to April 11, 2015 attached to the Licensing Division and then from May 15, 2017 to June 19, 2018 in the Fuel Marking Division. 
Around the Web