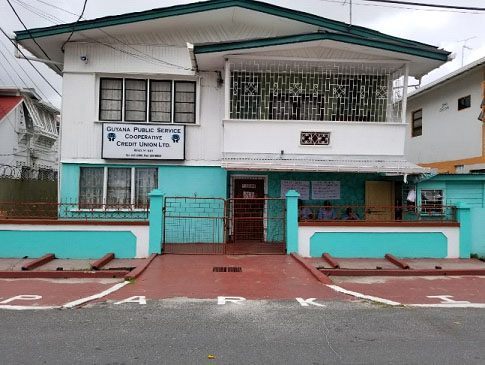 Almost a month after being ousted, the Management Committee of the Guyana Public Service Cooperative Credit Union (GPSCCU) has regained temporary control of the body.
On Thursday, Justice Gino Persaud granted an interim order staying the decision of the Chief Cooperatives Development Officer (CCDO) Perlina Gifth, as set out in a letter, dated the 25th day of May 2018, to assume and or exercise control of the affairs of the GPSCCU.
The injunction was granted upon the reading of an application made urgent and without notice on June 14th with supporting affidavit by GPSCCU Secretary/ Manager Trevor Benn.
The interim order will be in place until July 3rd, at which time attorney Roysdale Forde, who represents Benn, is expected to file skeleton arguments. July 6th has been set as the date for hearing of a fixed date application to prevent Gifth or anyone else from acting on the decisions communicated to the union on May 25th.
Last month, a team led by Gifth seized control from the GPSCCU Management Committee, which was led by Chairperson Patricia Went.
Gifth was supported by members of the Guyana National Cooperative Union Ltd, including Chairman Derrick Cummings, Director Francis Carryl and Security Consultant Johnny Mortley, while members of the Guyana Police Force and a private security service were on standby.
The team argued that their actions were "in conformity with" the provisions of the Cooperative Societies Act, which provides that the accounts of every credit union shall be audited at least once annually after which an Annual General Meeting (AGM) would be held to discuss important matters, including the determination and payment of dividends to members.
According to the CCDO, the Management Committee of the GPSCCU did not find it necessary and expedient to prudently conclude the audits and consequential business in the interest of the subscribing members.
Further, it was argued that for more than two years the Ministry of Social Protection had engaged the Management Committee, which it advised to comply with the law, exhibit prudence and behave judiciously so that the concerns of thousands of public servants and other public sector employees could have been adequately addressed.
Following the takeover, the ministry released a statement identifying the members of an Interim Management Commit-tee to function in its place. Justice Prem Persaud, the immediate past Chairman of the Public Utilities Commission, was identified as the Officer in Charge of the Management of the Affairs of the agency.
The union has, however, accused Minister Keith Scott of "financial bullyism" after he requested that the union pay over $49 million in retroactive contributions to an Audit and Supervision Fund for the years 2002 to 2013.
At the centre of the dispute is the legality of waivers issued to the credit union by former PPP/C Minister of Labour Nanda Gopaul.
The waivers, which were granted from 2002 to 2013, freed the GPSCCU from contributions to the Cooperatives Audit and Supervision Fund. Instead, the union was empowered to utilise the sums for its "educational and developmental needs."
Around the Web