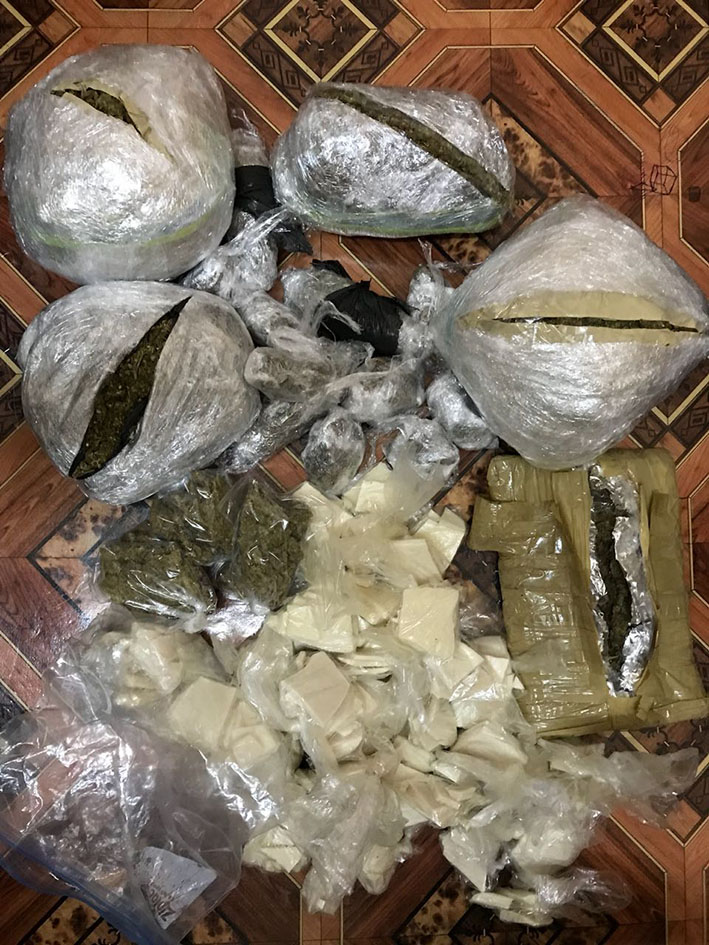 A 59-year-old Bartica woman is currently in custody after police uncovered over eight pounds of marijuana and cocaine during a search of her home early yesterday morning.
Sunday Stabroek was told that the woman has been on the police radar for some time.
Police spokesman Jairam Ramlakhan yesterday confirmed that acting on intelligence, a party of police officers swooped down on the Old Housing Scheme, Bartica house around 1 am yesterday and conducted the raid.
Ramlakhan said several taped parcels, which were concealed inside a box and a bucket in her bedroom, were found.
The parcels contained 2,555 grammes (5.6 pounds) of cannabis and 1,451 grammes (3.2 pounds) of cocaine.
The woman reportedly related to the police that she was given to the narcotics to keep.
She is expected to be charged this week.
Around the Web