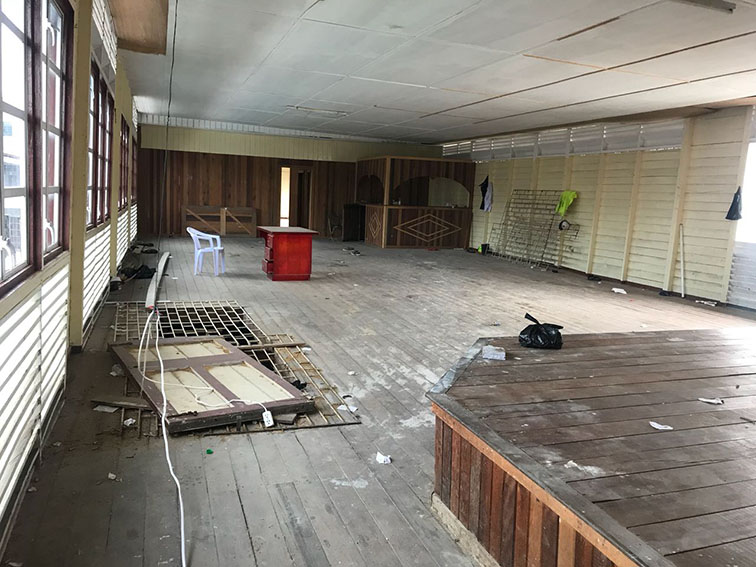 Construction works on the Kitty Market are still ongoing and a date for completion has not been committed to because of the financial constraints facing the Mayor and City Council.
At present, interior stalls and electrical installations are awaiting completion. This part of the project was not listed in the $25M contract awarded to BML Architects and Engineers Consultancy and Construction Services by the Ministry of Communities (MoC). The contract is being funded by the government under the $200 million Georgetown Restoration Programme.
The MoC, back in January, stepped in and offered to help the council with construction of the Kitty Market, which began in 2016. BML was reportedly selected through a closed tender process, in which it was the only bidder, Stabroek News had previously reported.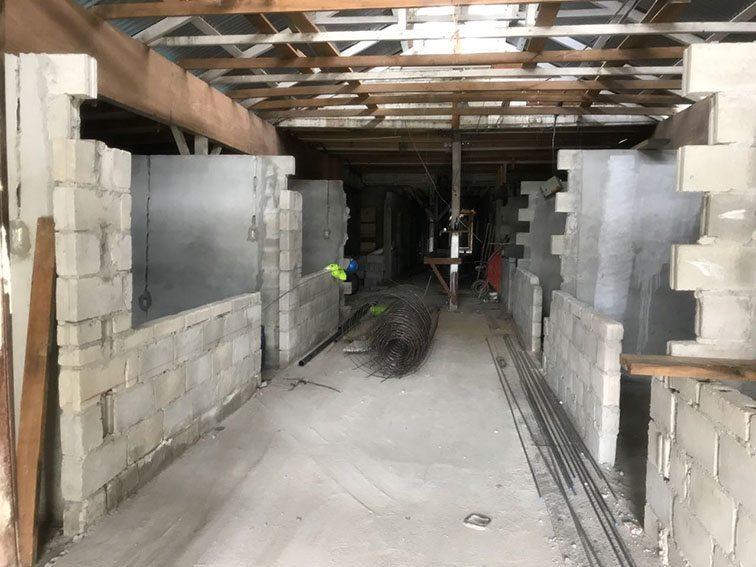 A source from the council explained that the contracted company would have completed the bulk of work outlined in the contract. These works include the construction of 15 external stalls, the sanitary block and the administrative office, inclusive of a revenue collection section.  Currently, the contracted company is constructing a trestle to mount a water tank. This is the last item on their list of works to be checked off.
As for the works remaining, a visit to the market on Friday showed that electrical installation works have commenced on the top flat of the building. On this flat, there is a Conference Hall, a revenue collection office and rates collection office.
On the ground flat, exterior stalls which would house fresh fruits and vegetable vendors are completed, while interior stalls are partially completed.
This newspaper understands that if money is made available to purchase materials and pay tradesmen, the remaining works can be completed in a short space of time. However, given the council's financial position, it is uncertain when the works will be completed and if any additional finances would be released to the council by the MoC for completion. 
The cost of restoring the Kitty Market was pegged at $240 million based on the engineer's estimate.
The entire project caters for over 100 stalls, including fresh fruits and vegetables, a fish/meat section and clothing and grocery vending. The sizes of the stalls vary with the largest measuring 12×8.
In addition to the stalls, the building is already designed to include the Public Health Department, Clerk of Markets, Revenue Collectors and a concert/conference hall, which is expected to host community events.
It was announced by the Town Clerk Royston King that the layout of the market's meats and fish section will resemble a supermarket, being equipped with freezers.
In a release from the MoC, it was stated that the City Council intends to power the vendors' operations with solar energy, however, the central air conditioning system will be powered by the Guyana Power and Light.
Around the Web