The East Coast Demerara Widening and Improvement Project will be sped up in order to be completed on time, the contractor, China Railway First Group Guyana Co. Ltd. (CRFG) says.
A notice in yesterday's edition of the Guyana Chronicle advised the general public that the company is "accelerating the pace of our work to ensure the successful and timely completion of this monumental project."
"CRFG further wishes to assure residents that all possible measures are being undertaken to minimise the impact of construction works on your livelihood," the Notice further stated, while pleading with road users to be aware of all signs, detours and construction that will be along the highway.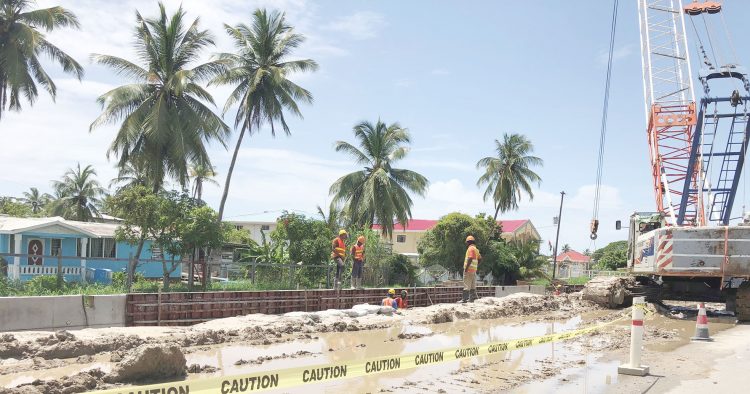 CRFG went on to state that the project is a social development one and will benefit everyone and it is their intention to complete it within two years and ultimately improve Guyana's infrastructure.
"Furthermore, we take pride in the work that we do and it is our honour to extend our expertise to the Government and People of Guyana. It should be noted that this project is not an easy one, so we appreciate everyone's support, sacrifices and cooperation. We seek your understanding for any inconveniences," the Notice added.
When Stabroek News visited the construction works along the highway yesterday, several sections were bustling with activity. Large vehicles, such as excavators and other heavy-duty machinery were lined along the roadway, supporting the construction.
Groups of workers were also lined off at various sections, supporting the various heavy-duty machines, carrying out their specific tasks as the traffic traversed slowly.
Earlier this year in February, business owners along sections of the thoroughfare were very angry over what they had dubbed as a "lack of consideration being shown to them by engineers working on the project" after some of them were unable to access their properties due to the construction works.
This, they said, had resulted in a loss of revenue since customers were also unable to access their businesses.
However, as the project progressed, business owners were able to regain access to their business premises, and residents of the areas where the project is being executed say that they are pleased with the project's pace and are eager for its completion.
"Well, every day we are seeing the progress. Sometimes you drive along the road and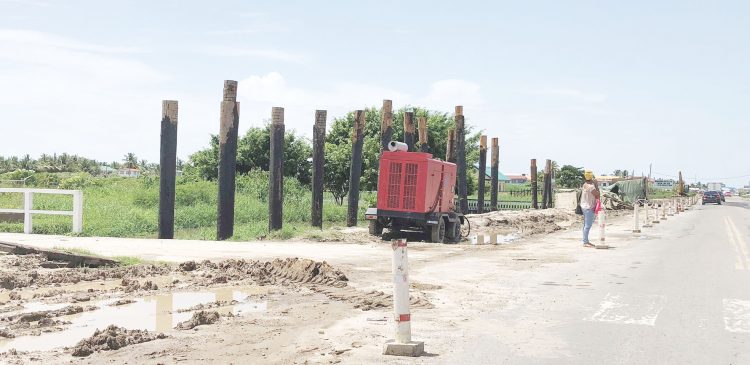 you see they've completed another section and they are moving at a reasonable pace. You could see that they are serious about their work and the only thing that would affect them is the weather sometimes and that is something that they cannot control, so we cannot hold it against them," a resident of Montrose said.
Another resident, who identified himself as Jacob Murray said that he "just can't wait for it finish."
"I really like what I'm seeing from the section where they have widened and almost finish. It looking real good and I can't wait for it finish because traffic in the morning on this place does be hell to deal with. I'm not complaining because I know if we want to see progress we have to endure some of these setbacks," he said.
Work on the project began last year August and is expected to be completed by August 2019. The project will see the widening of the carriageway from a two-lane road into four lanes between Better Hope and Annandale. After Annandale there will be an asphaltic concrete surface upgrade until Belfield.
The project will result in 26 structures being widened to enable the four-lane road and two bridges will also be constructed to facilitate the road's expansion. Additionally, 11 traffic light signals will be installed at various intersections, along with street lights, road safety signs and other speed reduction devices.
The contract was awarded to China Railway First Group Company Limited to the tune of US$46,995,941.34, with funding from the Government of Guyana and the Export-Import Bank of China.
Around the Web