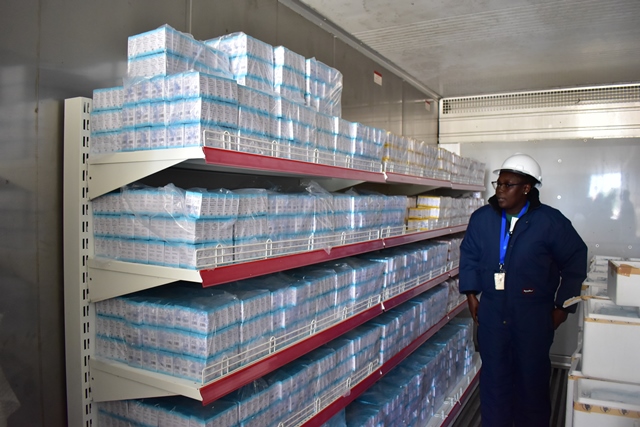 Director of the Materials Management Unit (MMU) Ministry of Public Health, Cecil Jacques yesterday said that there is no shortage of insulin in the country. 
The MMU Director told the Department of Public Information (DPI) that he is deeply disappointed that such information is being circulated in the public when the evidence can speak for itself.
"I am disappointed as the director of the MMU, presiding over half of a 40-foot container almost filled with insulin, having arrived in Guyana since February of this year, to be hearing the claims from the public that there is no insulin at the health facilities," Jacques told DPI.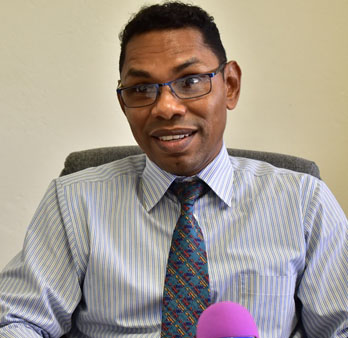 "I want the public to know that there is absolutely no shortage of insulin. The 70/30, the soluble neither the lente (a type of insulin), we have all in stock", he assured.
DPI said that it visited the Diamond, East Bank Demerara (EBD) facility and was able to view the drug packed in the cold storage container.
Over the last week, DPI said that the Ministry of Public Health has been receiving reports that patients attending certain health facilities for insulin were being turned away and told to buy the drug instead.
According to the MMU Director, it is unfair that persons have to purchase the costly drug when it is being supplied free of cost. 
National Director of Pharmacy Services, Oneil Atkins said the ministry was made aware of the issue, because of the vigilance of the public.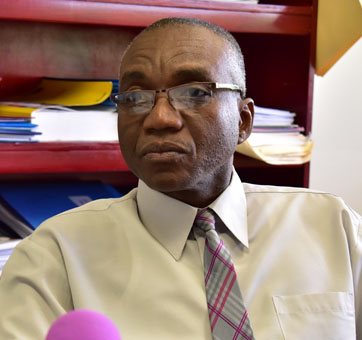 "If the public does not make their loud cry and if the public when they go to their clinic they are not properly registered, we would not be able to adequately quantify. I want the public to ensure that they are adequately registered so that we would be able to take care of their needs and we want them to be that vigilant to have us know when something is going wrong," he said.
Atkins said the "cries" of insulin shortages have been coming from all ten administrative regions but they had been receiving complaints from two particular regions.
"Once I heard that I call, but the public is being turned away and have to go buy insulin." Insulin, he said is being sold for between $3000 and $5000.
"We at the ministry want to let them know that they don't have to do that, we have enough insulin in the system," he assured. 
Around the Web