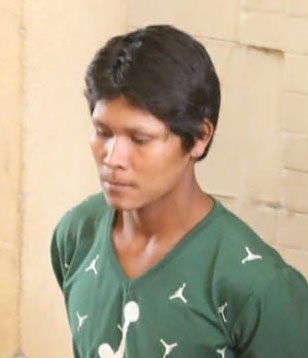 A Venezuelan teen is now serving a six-month prison sentence after he admitted to stealing a little over $400,000 in cash from a Port Kaituma businesswoman.
Louis Marquez, 17, pleaded guilty last Friday to the charge that between July 1st and July 2nd, he stole $410,000 from Sabrina Johnson's store, which is located at Port Kaituma Waterfront, North West District.
Police Prosecutor Gordon Mansfield told Chief Magistrate Ann McLennan that Johnson is a businesswoman who operates a general store at the waterfront. He said between the dates mentioned in the charge, Marquez went to Johnson's shop, where he purchased a haversack. During the transaction, Johnson heard someone calling her name so she left Marquez in the shop and went outside. When she returned to the shop, Marquez paid her for the haversack and left. She then discovered her cash missing and made a report to the Port Kaituma Police Station.
Mansfield said the ensuing investigation led to the arrest of Marquez, who admitted to committing the crime. He told the police that he used the money to purchase clothes for himself. The money was not recovered.
The Chief Magistrate ordered that Marquez be escorted to the nearest port of exit upon completion of his six-month sentence.
Around the Web