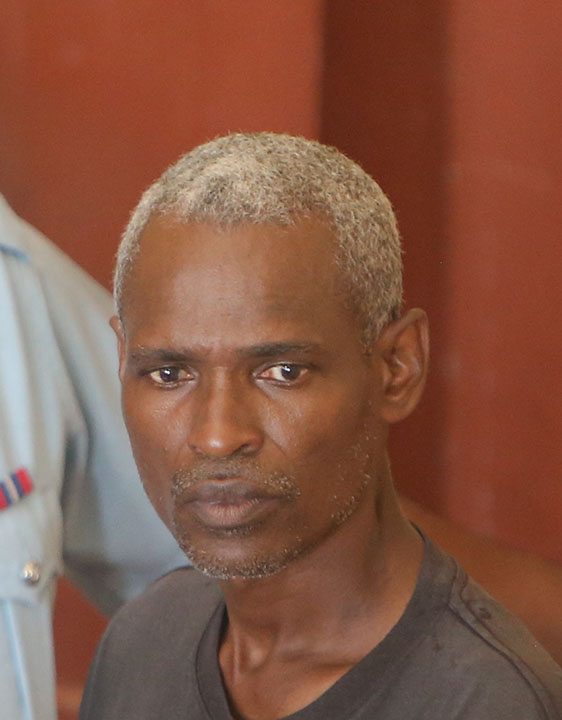 The preliminary inquiry into the unlawful killing of vendor, Marlon Fredericks by a city constabulary officer continued yesterday.
Gregory Bascom, who is a Lance Corporal in the City Constabulary was charged with unlawfully killing Fredericks on January 14th, at Regent Road, Bourda.
During yesterday's proceedings the deceased's mother, Claudette Fredericks took to the witness stand to testify.
Fredericks, 33, of Tiger Bay, was fatally shot after he allegedly attempted to flee from the constabulary outpost at Bourda.
A struggle had reportedly ensued between the victim and the Lance Corporal, who had tried to restrain him. In the process Fredericks ran out of the outpost and was shot once in the lower back allegedly by the Lance Corporal, who was armed with a service pistol.
At the time of the shooting, Frederick's mother, aunt and a cousin had gone to visit him. She had previously told Stabroek News that when her son saw her, he began to run and tried to jump the counter to get to where they were.
Claudette stated that she heard a shot and thought that it was fired as a warning because Marlon turned around. However, she then watched as he fell to the ground.
The matter was adjourned until July 25th.
Around the Web