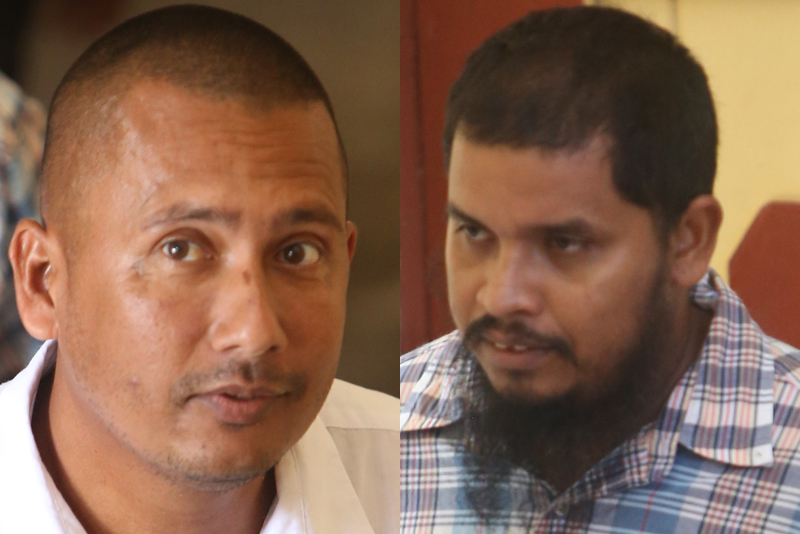 Mark Gomes and Mohamed Kadir, who are accused of trafficking nearly five pounds of cocaine, yesterday testified to having no knowledge of the drugs that were found and said a third man had taken responsibility.
It is alleged that Gomes, 33, of Campbellville, and Kadir, 37, of Goed Fortuin, trafficked 2.50 kilogrammes, equivalent to 5.5 pounds, of cocaine, on March 29th at Sheriff Street, Georgetown.
When their trial resumed yesterday, Chief Magistrate Ann McLennan overruled the no-case submission made by the attorneys Mark Waldron and Glenn Hanoman, who represent Gomes and Kadir, respectively. The Chief Magistrate stated that a prima facie case was made out against the duo and called upon them to lead their defence.
Both Gomes and Kadir gave similar unworn statements.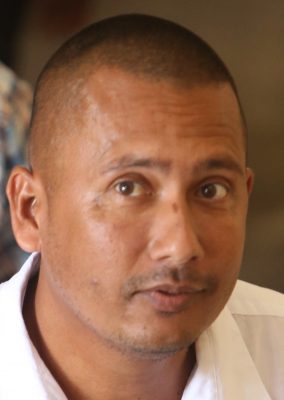 Kadir stated that on March 29th, he was drinking at the 'Flat Shop' when he received a call from a friend asking where he was. He stated that he told the friend that he was at the 'Flat Shop' drinking. His friend then told him that a vehicle encountered mechanical problems and asked if he could go and assist. Kadir stated that he told his friend to pass and upon his arrival he [Kadir] left the 'Flat Shop' to check what was happening. While approaching the car, Kadir stated that a silver-coloured car rolled up in front of his car and some persons said, "Don't move! CANU!"
The accused went on to state that he was placed to lay on the ground with his face down and later learnt what was going on. "In my friend car," he said, "they had a guy in the front seat and he say anything they find belong to him."
A similar story was then told by Gomes, who noted that he was at a vulcanizing shop when he saw a man he went to school with and who told him his car was breaking down. Gomes noted that he told the man that he would call his mechanic. He added that Brian Fowler entered his car with a yellow bottle in his hand and then they headed up to Sheriff Street to the 'Flat Shop.' Once there, he said a silver/grey vehicle pulled in front of him and persons shouted, "CANU! Don't move!" He was then taken out of his car and put to lay down on the ground with his hands behind his back. The accused told the court that they were taken to CANU and that was when he learned what was going on. He too noted that Fowler said, "Whatsoever in the yellow bottle belongs to him."
Fowler, 33, of Better Hope, East Coast Demerara, who was initially charged with the men, pleaded guilty to the trafficking charge and was sentenced to four years in jail and fined $6 million.
After the defendants' statements yesterday, attorneys Waldron and Hanoman urged the court to find their clients not guilty of the crime.
CANU prosecutor Konyo Sandiford, however, urged the court to find the defendants guilty, highlighting the fact that the claims of the defendants were never put to any of the witnesses during cross-examination. As a result, she urged the court to disbelieve their accounts.
Chief Magistrate McLennan then adjourned the matter until July 24th, when a ruling is expected to be made.
Around the Web