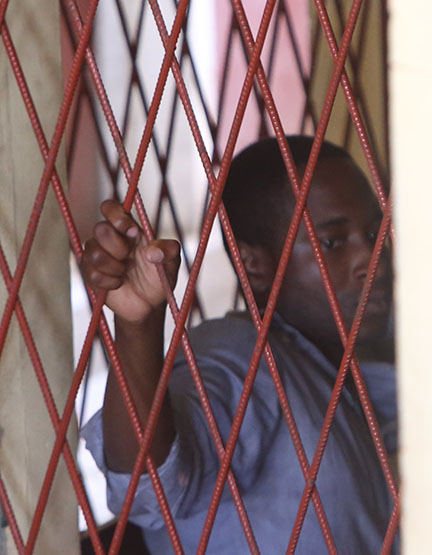 A city magistrate on Friday handed down fines and a two-year suspended sentence to an ex-policeman who admitted to unlawful possession of a firearm and ammunition.
In addition, the former lawman, one-time constable Kwesi Maloney, was also cleared of a charge of escaping lawful custody.
Maloney, who was being tried by city magistrate Annette Singh, was accused of being in possession of a 5.7 x 28 mm pistol, on October 12th, 2017, at the Route 44 East Coast) minibus park, without being the holder of a firearm licence. He was also charged with having had 19 matching rounds of ammunition in his possession without being a licensed firearm holder as well as having seven spent shells in his possession. He was charged as well with escaping lawful custody.
Maloney was given the suspended sentence after he changed his plea to guilty for the firearm and ammunition charges in addition to fines of $30,000 on each count. He was also ordered to undergo counselling.
In relation to the escaping custody charge, his lawyer, Dexter Todd, argued that the prosecution's case lacked common sense and was fanciful. The magistrate subsequently agreed with the attorney and dismissed the charge.
Around the Web