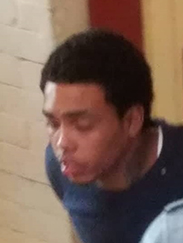 A teen was yesterday committed to stand trial at the High Court for attempted murder, after an attack in which police say he stabbed a man due to an argument over a phone.
The charge against Ken Das, 18, alleges that on June 9th, 2018, at Lombard Street, Charlestown, he unlawfully and maliciously wounded Anthony Bartholomew, with the intent to commit murder.
At the conclusion of the preliminary inquiry into the charge yesterday, the prosecution presented its final witness and Chief Magistrate Ann McLennan subsequently committed Das to stand trial.
Das was released on $300,000 bail pending trial.  On the day of their altercation, the two men had an argument over a phone, which police said resulted in Das stabbing Bartholomew with an icepick.
Around the Web