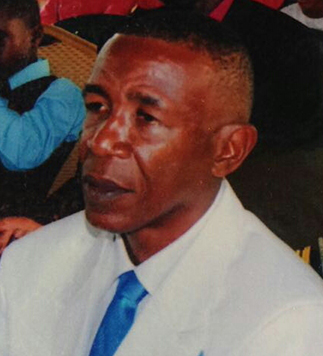 The body of a man who, on Tuesday morning, fell into a sluice at Trafalgar Village, West Coast Berbice was discovered early yesterday.
Dead is Heron Ewart Anthony, 49, a mechanic at RUSAL Bauxite Company at Aroaima, Berbice River.
Anthony and his wife, Alicia Sears had left their home at Lot 422, Number 29 Village, West Coast Berbice, to go crab hunting sometime around 9 am on Tuesday.  Sears related to Stabroek News that her husband, who had returned from work earlier this week, had said to her that he wanted to eat crab before going back to work, and so they decided to go catch some crab on Tuesday.
"He take off he marry ring and give it to me 'cause he say he gone catch and the mud might slide it out," she said.
After about one hour of catching crab, the woman said they decided to head out. However, her husband decided to go wash his feet at the sluice located in the area before they left.
 "He slide little first and I say you alright, and he say yeah he alright and then he just went overboard. I still seeing he, so I say you alright, you alright and he showing me, so I say you coming over to the other side and I went and run and tell the pump man," she recalled.
Sears said that two men who rushed to her assistance then made arrangements for the sluice, which leads out to the Atlantic Ocean, to be closed off immediately.
"And he went and close off the other sluice and then people start coming and coming", she noted.
A search was then launched for Anthony by relatives, neighbours and members of the Guyana Defence Force, however the man's body was not discovered until yesterday morning at around 6 am.
Stabroek News was told that the body, which was identified by villagers and relatives, was discovered in the sluice at Number 30 Village, West Coast Berbice.
The body is presently at a West Coast Berbice funeral parlour awaiting a post-mortem examination.
Anthony was the father of one.  
Around the Web