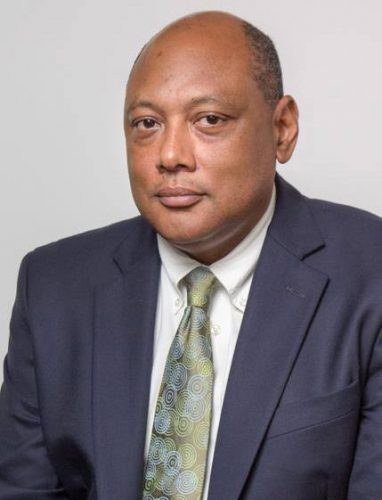 Alliance For Change (AFC) Leader Raphael Trotman yesterday said that his party and its partner in the governing coalition, A Partnership for National Unity (APNU), are not likely to settle whether they will be contesting the local government elections together until after the upcoming PNCR Congress.
With the Biennial Delegates' Congress slated for August 17th to August 19th, and contestants for the local government polls given until August 29th to submit their symbols, the AFC and APNU could end up having just under two weeks to negotiate an agreement.
"Now that a date has been announced, I believe that both parties have to settle down to work the details out," Trotman told Stabroek News when asked if a decision had been made on if his party had decided to go it alone to the polls or to join APNU in a coalition.
"No date set and I suspect not much will happen until after the PNC congress," he added.
However, he said that the AFC has already expressed its willingness to go to the polls as part of a coalition and is waiting on APNU to decide on the way forward. The PNCR is the largest constituent of APNU.
In 2016, the coalition partners contested the polls together but there have been signs that they have not been able to reach an accord on LGE.
"The AFC has already stated its position that it is prepared to contest as a coalition and barring a rejection of this position by the APNU, we expect to be in a coalition. What, however, remains to be worked out are the modalities for how that coalition will be structured. Everyone accepts that a formula as used for the 2015 General Elections cannot simply be applied to LGE [local government elections], so some hybrid system or combination of systems has to be utilised," Trotman said.
The AFC had said earlier this year that it was hoping to reach an accord with APNU on the LGE. After the 2016 polls, there had been complaints in the ranks of the AFC over the number of positions taken up by the AFC on local government councils.
It doesn't appear that APNU is keen on an accord. Observers say there is a feeling in the APNU camp that the AFC will have no choice but to continue with the coalition, otherwise it could be exposed as having lost a lot of electoral support on the ground.
The two parties met on the LGE in May this year. There has been little information on what has transpired since.
However, this newspaper has been told that some party executives believe that the AFC should go it alone to get firsthand insight into where it stands in terms of support while others and its diaspora groups are advising that it go as part of a coalition. The latter's argument, insiders say, is that a coalition shows strength and the commitment of the two and "sets the tone" for them to contest the 2020 general and regional elections.
But one AFC executive told this newspaper that if the party waits for negotiations until too close to symbol submissions deadline, it runs the risk of "ending up in the same situation as 2016."
"Why can't we start the talking now? I have said that I believe we should go alone and I maintain that position. We should have already started campaigning, you know. What are we waiting for? By the time you blink, it is going to be the deadline and we will be forced to take what they offer and that means ending up in the same situation as 2016," the executive said.
"Is that what the party wants? I have said time and time again that we come to our meetings and make all these grand plans and promise our constituents that we will hold out for this or that… I am not saying that it is not good if we go together. I am saying to you that it is good if we go together and the AFC knows that when it ends they are certain of what they are getting," he added. 
While APNU agrees on the negotiating timeframe, its General Secretary Joseph Harmon believes that an amicable decision will be reached between the two sides that would see them going to the polls as one party.
Harmon told Stabroek News that APNU is aware of the August 29th deadline for symbols and is working to ensure that a decision is made before that. "We are aware of that but we are still talking to the AFC. As you know, our President has said that we are better together so we are proceeding on that basis so far. We are still in conversations as well and I believe, at the appropriate time, a full statement on the matter will be made," he said.
Asked if he believes that the two will be going to the polls together come November 12th, he said, "I believe so, because as I have said, the President believes that we are better together. So, it is in our interest that we continue to work to ensure that we come out there as a united front."
Around the Web