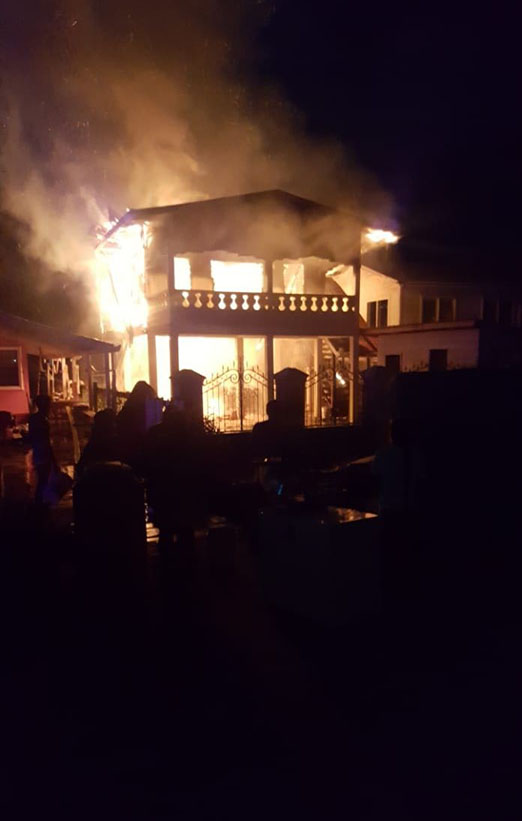 A Pouderoyen, West Bank Demerara, man found himself in police custody up to late last evening after a fire of unknown origin gutted his home early on Thursday morning.
An initial statement from the Guyana Police Force stated that around 12.05 am, the fire engulfed the Lot 124 Coghlan Dam, Pouderoyen home of 43-year-old Mahesh Parwat, who was the only occupant at the time.
Parwat has claimed that he heard someone shouting fire and as a result he ran out of the home and noticed that the front of the home was on fire. The house was said to be valued at $20 million.
Police said Parwat was taken into custody to assist with the investigation.
When Stabroek News visited the area on Thursday, the concrete frame of the house was still standing amidst the debris.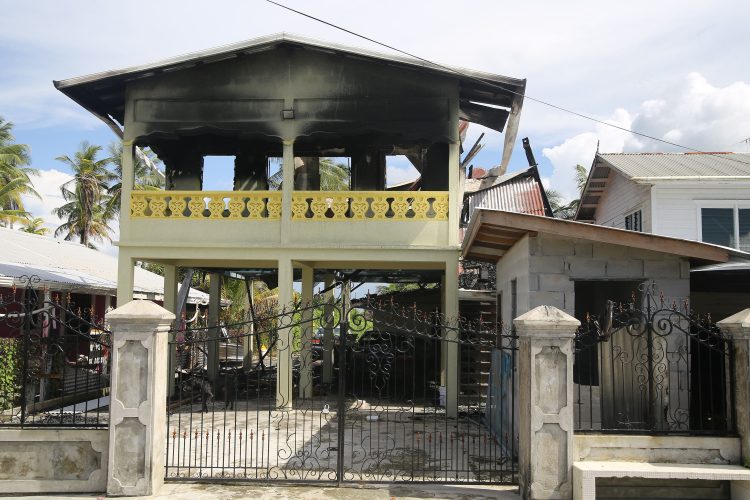 One of Parwat's neighbours, who identified herself as Miss Candie, stated that the fire started at approximately 11.30 pm on Wednesday. She noted that the owner of the house, who resides in Canada, shares a common-law relationship with Parwat. She said the woman recently visited Guyana. "About 9:30 she come here with two other boys, and they went in the house and all we hear is sheer cursing then some loud sounds like they been fight and lick down, then they left and she tell he this is the last night you spending in this house."
The woman stated that the fire originated from the rear of the house and the heat from the flames woke her. She said that persons in the community helped her and the other neighbours to form a bucket brigade in an attempt to keep the fire from spreading. Heat from the blaze, however, damaged the PVC gutters and some zinc sheets at the side of her home.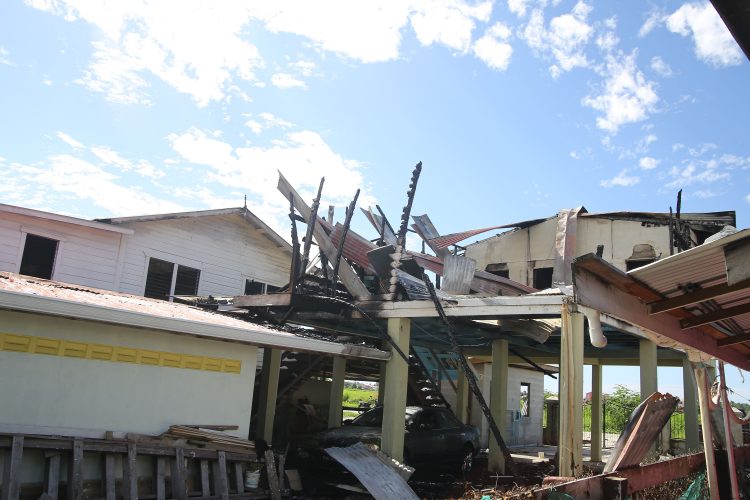 Miss Candie noted that it took the fire service approximately 30 to 45 minutes to arrive. However, another neighbour stated that the fire service took about 45 minutes to an hour to get there and about 15 minutes to get water to put out the fire.
The other neighbour, who asked not to be named, stated that she called three times before the fire service showed up. She said she was told by the operator that they had received that report numerous times, which made her upset.
However, the neighbours were relieved that their homes were saved from the blaze.
Miss Candie said after the fire, they had yet to see police officers at the scene. Her husband, who asked not to be named, added that he went to the police station and made a report around 1 pm and he was told that the police would be visiting the scene.
Around the Web