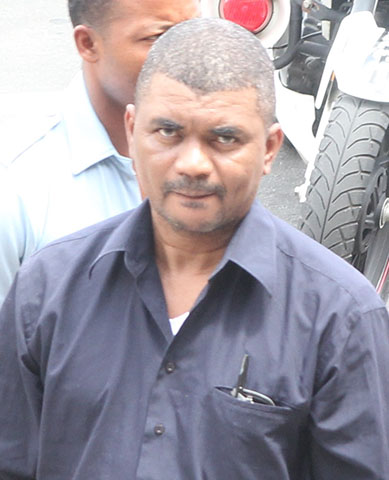 The Preliminary Inquiry into the murder of Kescia Branche, with which Matthew Munroe has been charged, continued yesterday with Branche's father and a Traffic Coordinator attached to the Demerara Harbour Bridge taking the witness stand.
Munroe was charged in December, with murdering Branche, a teacher, on November 7th at Georgetown.
When the matter was called yesterday before Magistrate Judy Latchman, two witnesses gave evidence. The prosecution first called on Hazel Richardson, who, at the time of the murder, was a field auditor attached to the Toll Department of the Demerara Harbour Bridge Corporation.
The deceased's father, Alfred Branche subsequently took to the witness stand to give evidence.
The matter was then adjourned until August 10th for continuation of the Preliminary Inquiry.
The body of Branche, 22, was found badly wounded, on the morning of November 5th, 2017, along Cemetery Road.
She succumbed to her injuries two days later, while she was a patient at the Georgetown Public Hospital.
Around the Web