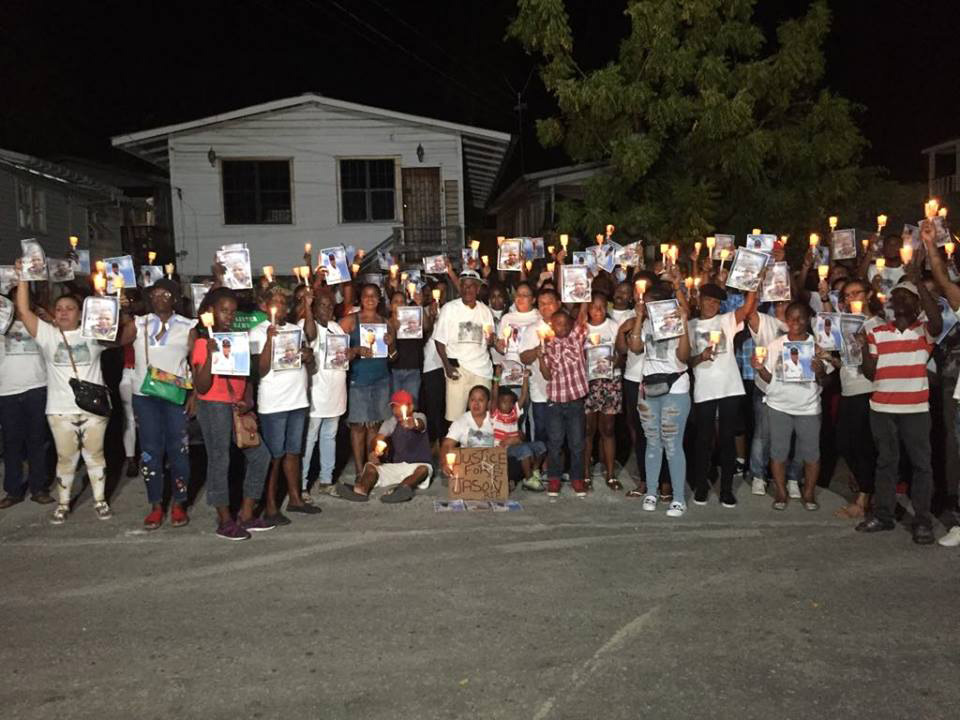 Relatives and friends of Jason De Florimonte, the driver who was shot and killed earlier this month by his neighbour, a city hotelier, last evening held a candlelight vigil in front his home which they said was a silent protest for justice.
Among the crowd of more than one hundred persons were two of Jason's three sons, his siblings, and other close relatives.
They repeatedly shouted, "Justice for Jason. Speak the truth for Jason".
De Florimonte, 30, of Lot 96 Fifth Avenue, Subryanville, Georgetown was shot four times in his chest during a confrontation at the Tourist Villa hotel, which is a neighbouring property.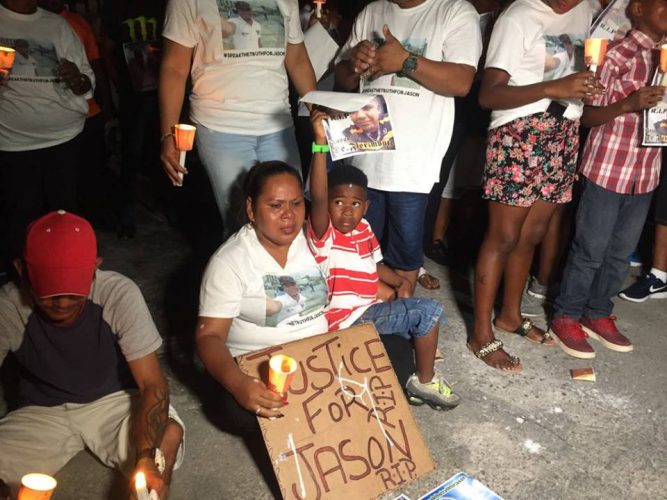 The shooting occurred around 1.45 am on August 4 after De Florimonte had pursued the hotel handyman Terrence Newsum, who said he tried to stop De Florimonte from beating his girlfriend.
During the process, the city hotelier, Erwin Bacchus was also allegedly attacked by Jason who he opened fire on.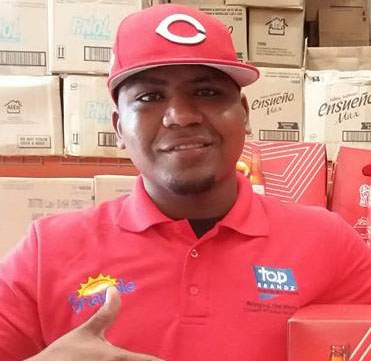 Bacchus, 45, of Lot 260 B Fifth Avenue Subryan-ville, Georgetown has since been charged with manslaughter and was released on $1.5M bail.
He is scheduled to reappear in court on August 29.
Last evening, Wemyss De Florimonte, the dead man's aunt sat on the spot where Jason collapsed and died with a placard reading, "Justice for Jason. RIP", in one hand, and one of Jason's sons in the other. She told Stabroek News that the vigil was organised as a silent protest for justice.
"As we all know Erwin was charged with manslaughter and we all know that the facts of the case are not consistent. This vigil is a form of protest; silent protest", Wemyss said.
The woman said the family is demanding justice. "We are asking for justice", she noted.
De Florimonte will be laid to rest today.
Around the Web